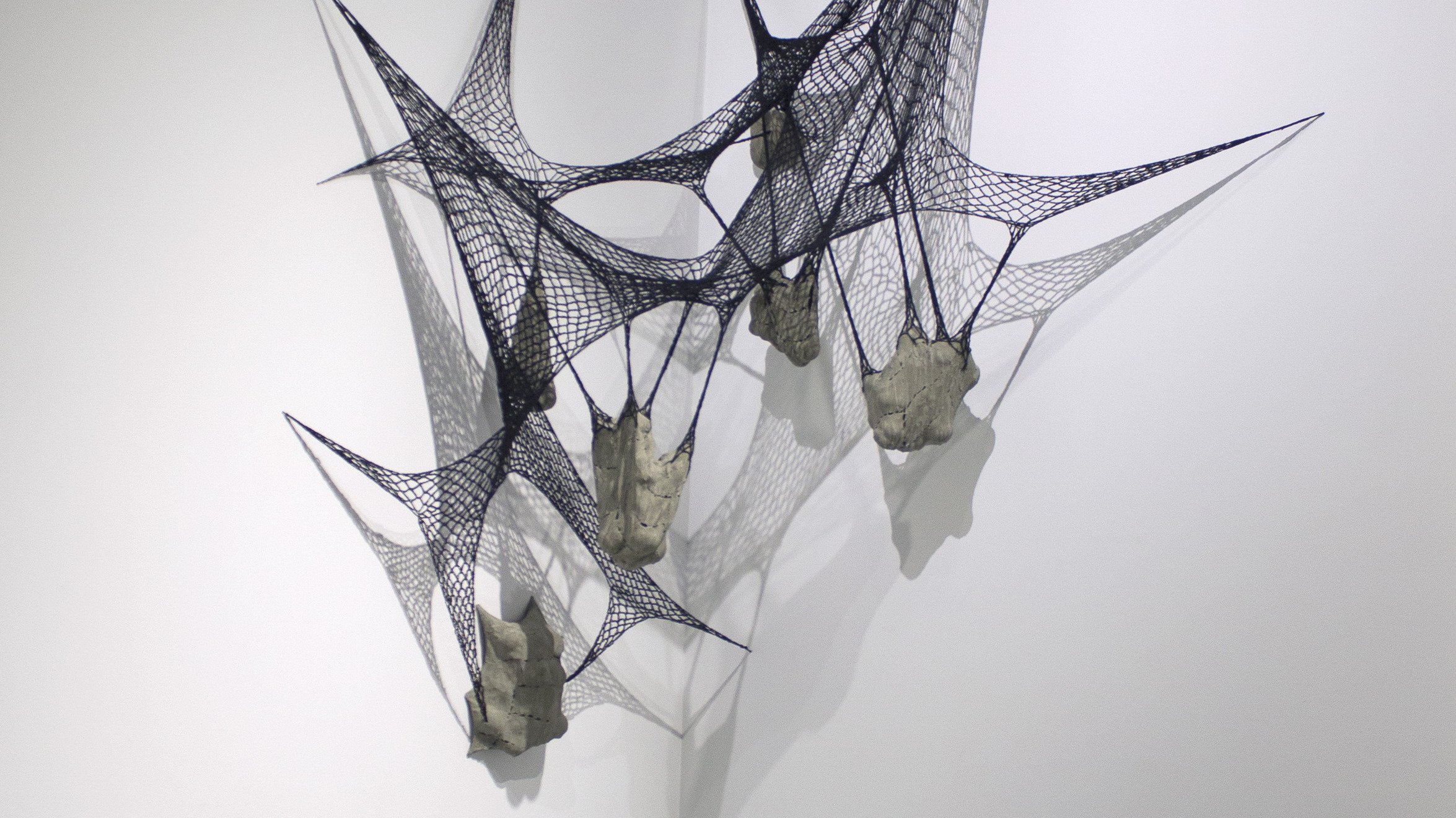 Sculpture
Inspiration for sculpture is everywhere. It can be informed from the rock on your hike, the smile of a stranger, or a song on your playlist. In KCAI's Sculpture department, you'll explore the conceptual, spatial, material, and processes that can bring your vision to life.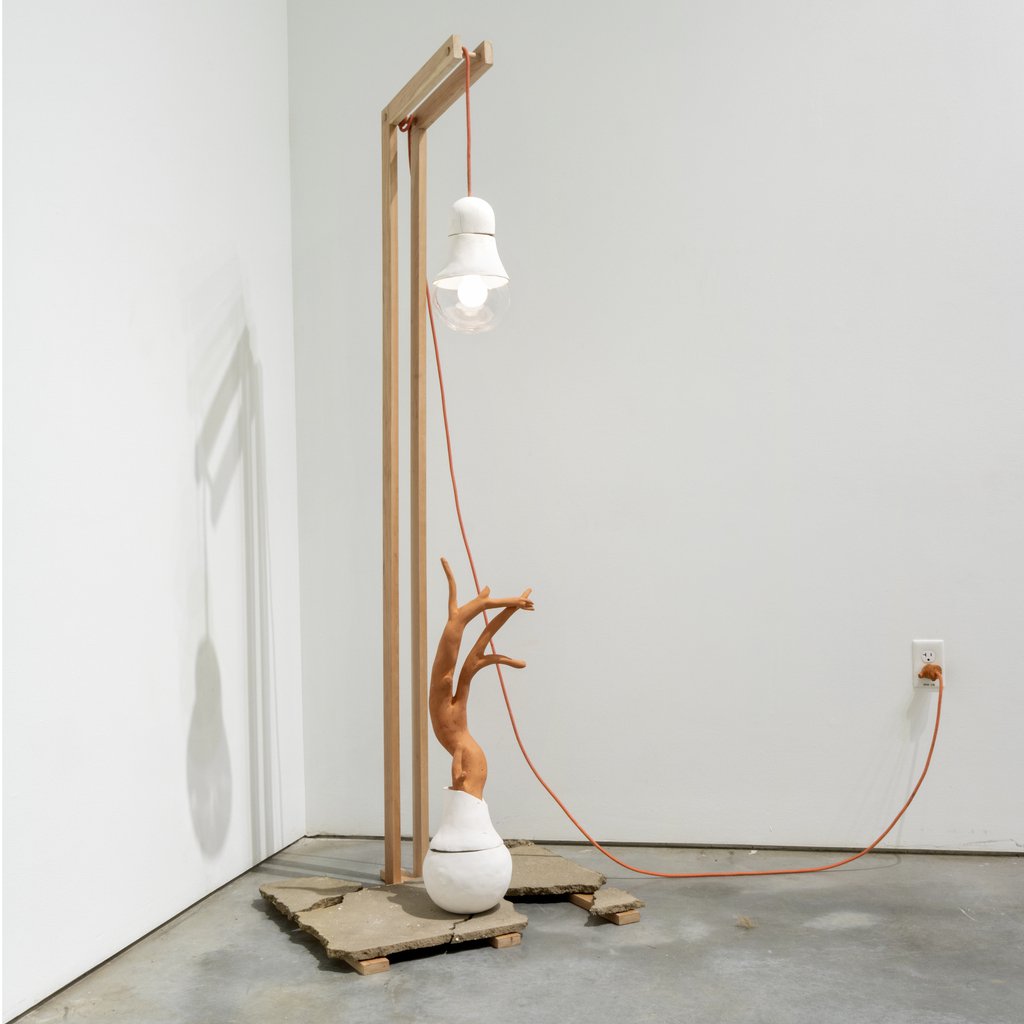 Zac Comstock ('22 Sculpture)
Sculpt your way
In Sculpture, learn to transfer abstract ideas into materials and form. Weld, mold, cast, fabricate, or computer code your imagination into artwork.
Here, students explore object-making, digital pieces, and installations. Discover sound and video, performance, kinetics, and multimedia art. Dive into collaborative, culturally diverse ventures and create community art projects.
Work on both small and large-scale pieces in our outdoor foundry or the new digital lab.
Make work that is relevant to contemporary issues and global art practice.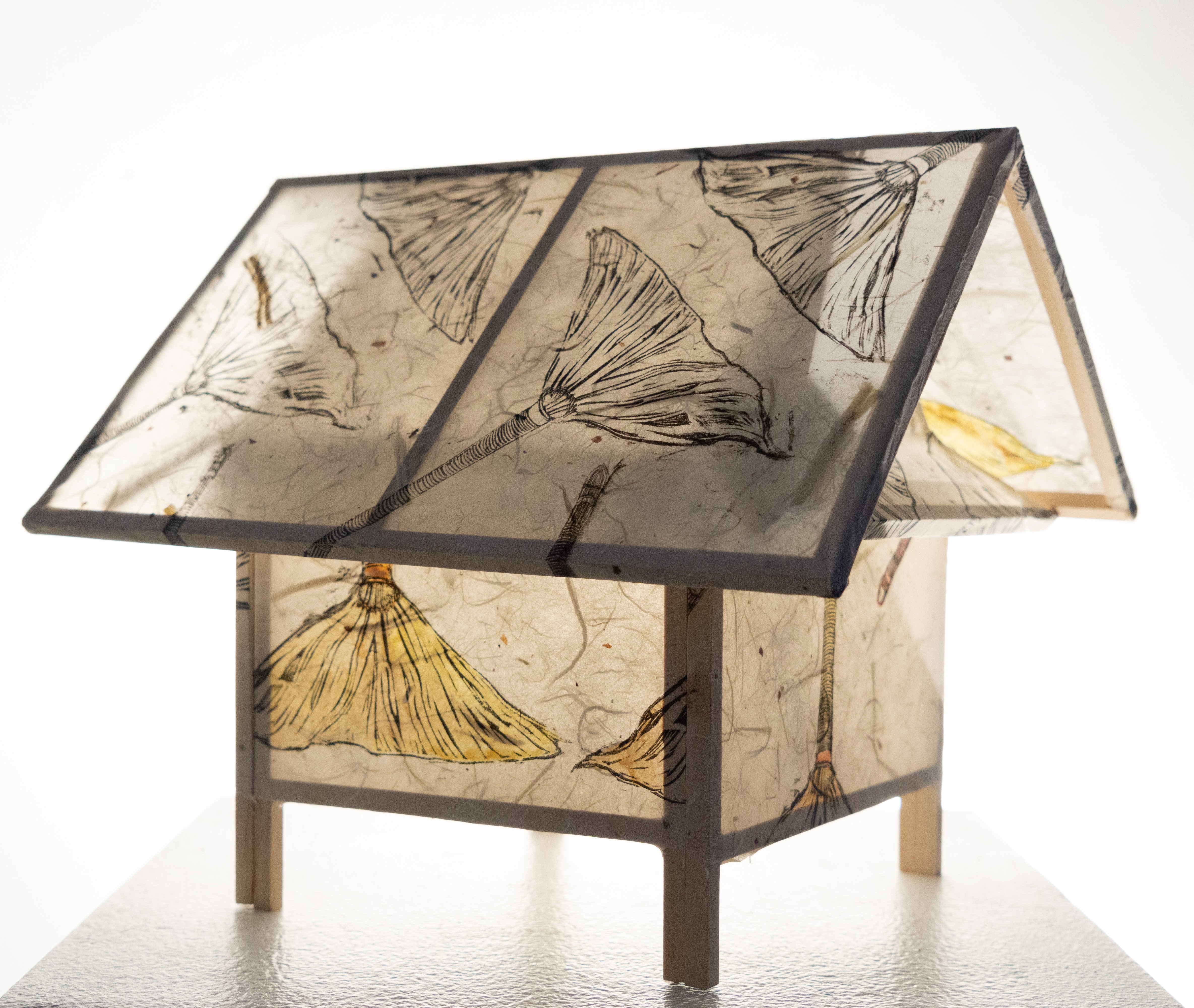 Catherine Lynott ('22 Sculpture)
Classes + Course Requirements
Once you declare your major, sculpture students take the following core courses as they progress from sophomore to senior year. For additional electives and liberal arts courses, download the complete Course Catalog.
1st year
Your journey starts in the Foundation program where you will explore new techniques and find passions that you never knew you had.
2nd year
Sophomore Sculpture I & II
Materials & Processes I & II
3rd year
Junior Sculpture I & II
Professional Practice
Jessica Barbosa ('23 Sculpture)
Maeve Browning ('23 Sculpture)
Horace Suffredini ('23 Sculpture)
Ryan Haney ('21 Sculpture)
Zac Comstock ('22 Sculpture)
Lisa Bjornstad ('20 Sculpture)
Hattie Odell ('19 Sculpture)
Mariya Slipych ('23 Sculpture)
Dan Rawlings ('20 Sculpture)
Carolina Cuevas ('20 Sculpture)
Rachel Thoma ('20 Sculpture)
"I received all this great knowledge at KCAI. Someday when I'm teaching, I'll be able to share everything that I learned."
Sculpture Design Faculty
KCAI faculty are artists, designers and scholars in their fields.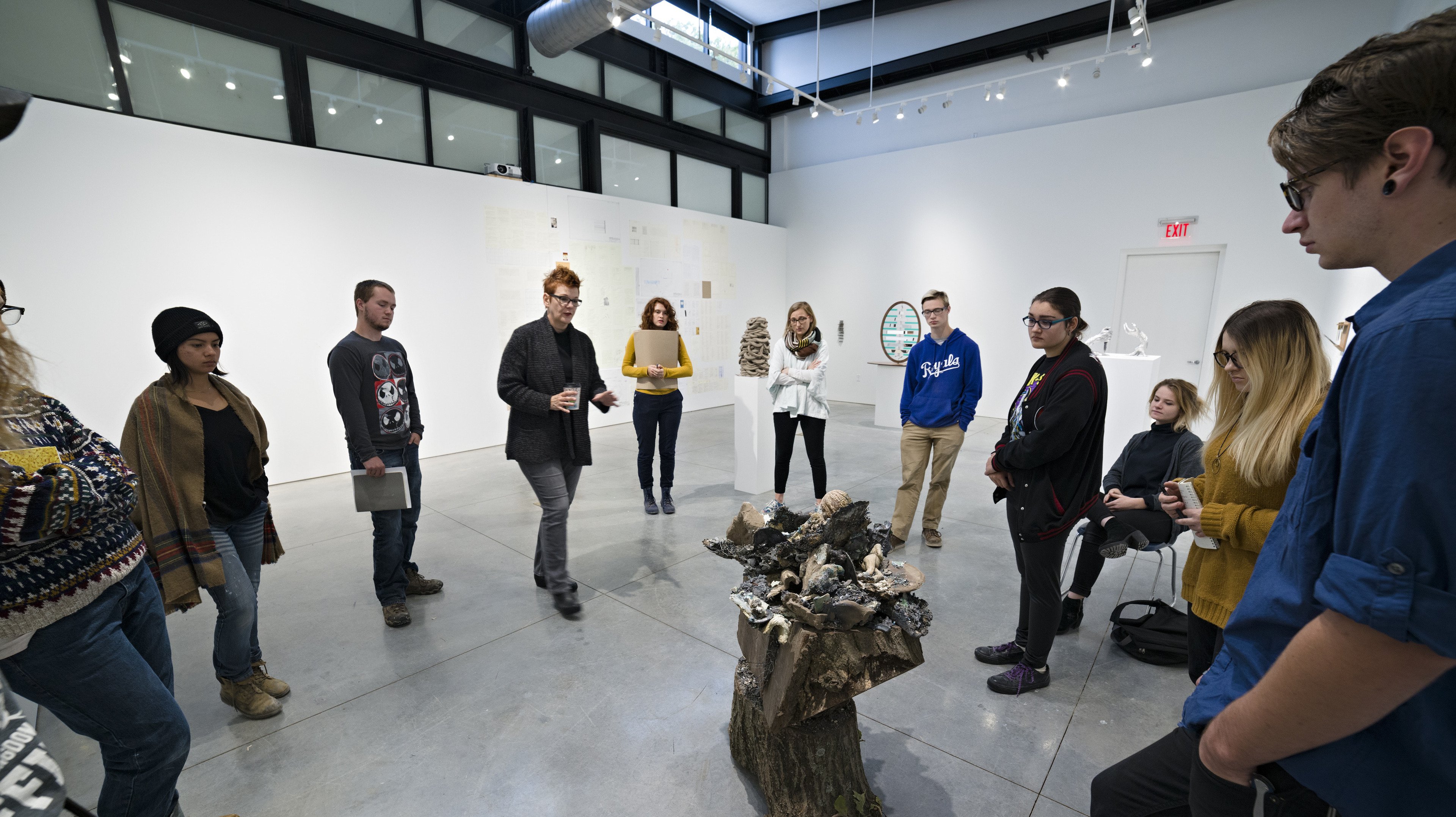 William Volker Sculpture Studios
Embrace a variety of techniques, materials, processes, and methods in our studios for contemporary artists while incorporating traditional and innovative technologies.
Indoor and outdoor facilities for fabrication, including:
bronze and aluminum foundry, a steel-welding room, kilns, woodworking equipment
A digital fab lab with:
3D modeling software, virtual and augmented reality, rapid prototyping 3D printers, laser cutter, 3D routers, 3D Ein-scanner, Rhino 3D and Grasshopper, Oculus Rift headset and Grasshopper Plug-in, FologramAR
Mixed-media equipment:
Pico projector, Canon 5D, Canon 7D, Canon T6, Manfrotto Tripod, NEC Projector, Sculpture Tripod, Shutterboss
Career Paths + Career Outcomes
KCAI sculpture majors have worked or interned for the following businesses and studios:  Huft Projects, Plaster Craft, The Nelson-Atkins Museum of Art, Plug Projects, Dimensional Innovations, A. Zahner Architectural Metals, Paul Mesner Puppets, Make Studios, Discovery World, Milwaukee, WI, BkMk Press. Sculpture department alumni have achieved success through creative employment at places such as The St. Louis Science Center, The Field Museum, the Exploratorium in San Francisco, and as artists running their own professional studios.
KCAI's Professional Practice Center will help you prepare for your career.
Work with renown metal fabricator
KCAI students have a chance to collaborate with innovative metal fabricator Zahner an experience usually reserved for architects and artists with big budgets.
Visiting Artists
Many artists visit the sculpture studios each year to share their knowledge and inspiration. Here are a few that have recently stopped by:
Amy Franceschini and Lode Vranken of Futurefarmers, Beili Liu, Shawn Brixey, Clare Qualmann and Claire Hind