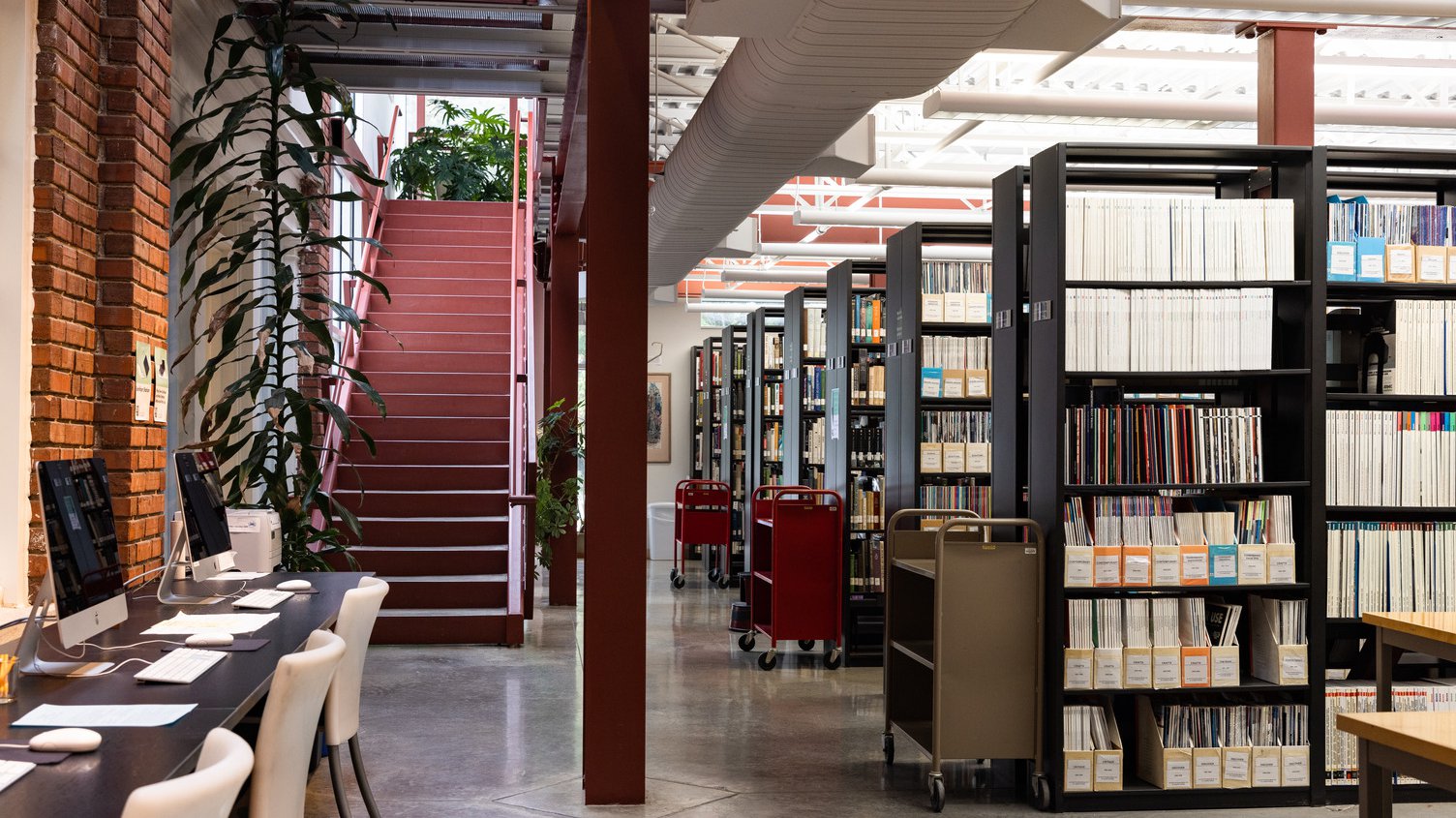 Jannes Library & Learning Center
The 19,000-square-foot mansion on Warwick Boulevard provides the perfect setting for the Jannes Library and Learning Center. Once the Cunningham Estate, this home now holds KCAI's extensive and growing library collections of over 30,000 volumes, including circulating books, reference resources, special collections, rare books, 100 print periodicals, eBooks and several electronic databases. The third floor houses the campus computer lab, where students have use of over 20 computers, flatbed scanners, and access to the Adobe Creative Suite. 
Visiting Jannes Library
Fall Semester Hours (August 21 - December 8, 2023):
Monday - Thursday: 8 a.m.-9 p.m.
Friday: 8 a.m.-5 p.m.
Saturday & Sunday: Closed
Fall 2023 Holiday closures:
Labor Day, Mon. Sept. 4; Veteran's Day, Fri. Nov. 10; Thanksgiving Break: Library closes at noon on Wed. Nov. 22; reopens after holiday break on Mon. Nov. 27.
Inclement Weather:
When the campus is closed due to the weather, the library is closed. However, library staff will be working from home during regular library hours and are available to assist library users with online resources. Contact library@kcai.edu or call 816-802-3390 and leave a message.
TIPS:
The book return bin behind Jannes Library is open 24/7 and is checked daily. Please place your returns in the outdoor receptacle.
Archives
KCAI's Archives are located in the basement of Jannes Library. Materials in the Archives document the history of the Kansas City Art Institute from 1885 to the present. The Archives include KCAI publications, exhibition files, pamphlets, posters, maps, photographs, audiotapes, films, and scrapbooks. We do not have art in the archive. Our subjects include (but are not limited to) the KCAI campus and its buildings, KCAI faculty, art exhibitions, and other special events occurring throughout KCAI's history. An appointment is required in order to view archives materials.
To schedule an appointment or for assistance with Archives contact staff via email at archives@kcai.edu or by phone at 816.802.3390.