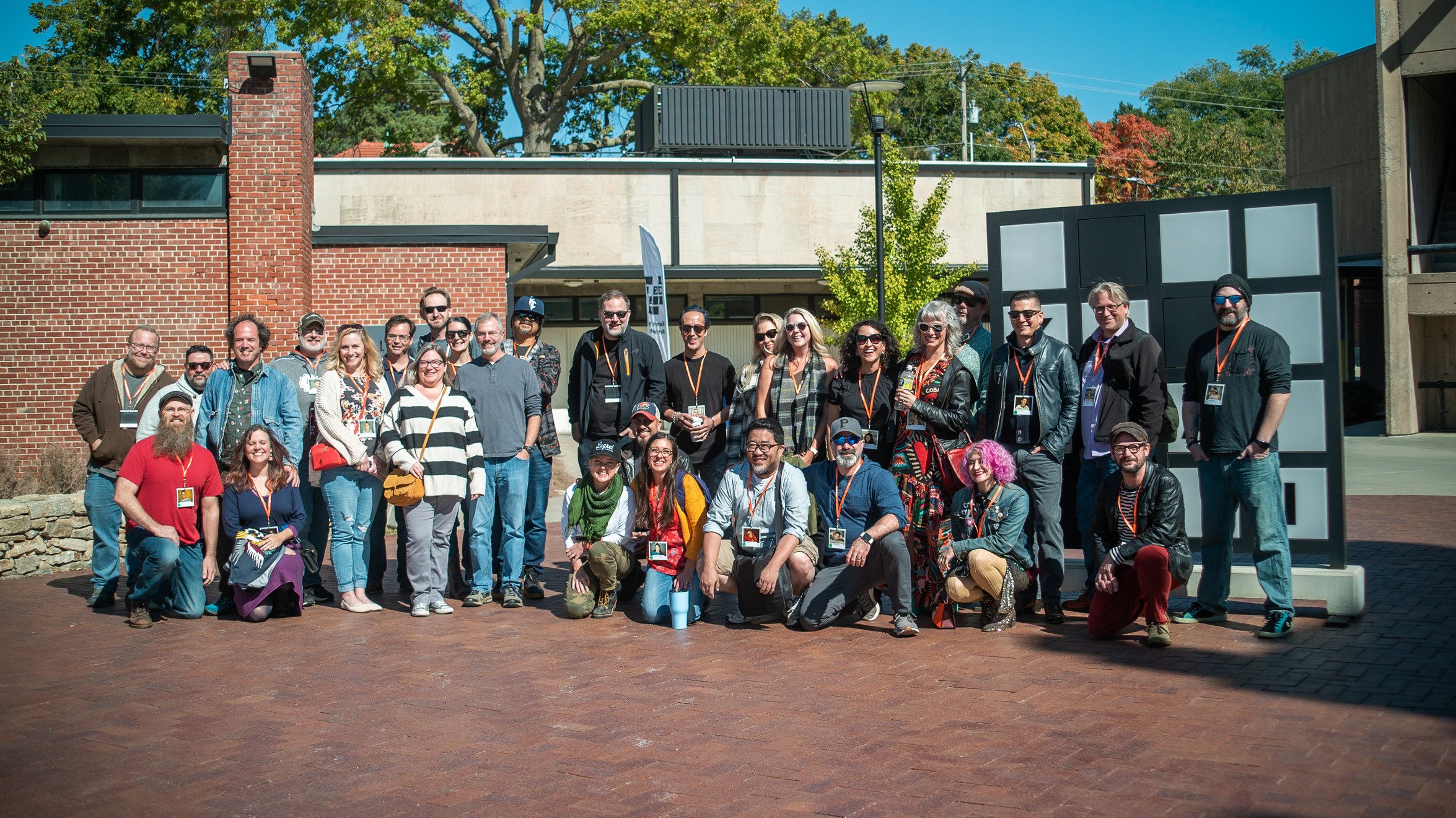 Alumni
Welcome to the KCAI Alumni Community!
KCAI wants to see you develop a successful and gratifying career. Whether you want to promote your professional practice, connect with fellow alumni, return to campus for a guest lecture, or volunteer at an event, the KCAI Alumni Community is where it begins.
Our alumni work in a myriad of industries from this to that. Learn more about some of our alumni's careers.
Opportunities

Attend KCAI-sponsored local, regional and national alumni gatherings
Exhibit artwork at KCAI and community partners
Access to professional resources
Access to KCAI's on-campus Print Center for professional use
Access to Jannes Library resources in-person
Submit publications and media to the permanent collection in Jannes Library
Submit artwork, poetry and other writings to SPRUNG FORMAL, KCAI's literary arts journal
Be a guest critic or presenter in classes
Insurance
Auto, Home & Renters Insurance
Life Insurance
Accidental Death Insurance
Travel Insurance
Long Term Care Insurance
Long Term Disability Insurance
Pet Insurance
Identity Theft Protection
Small Business Insurance
Advisory Services
Real Estate Referral Program
Medicare Health Exchange
Student Loan Refinancing
UMKC E-Scholars Program
KCAI has partnered with this program to offer students a minor in Entrepreneurial Studies, and now we are extending this partnership to you, KCAI alumni. Over the past 13 years, this program has helped hundreds launch great businesses. Participants will work with industry experts to learn how to start a business and build a network to support their growth.
10% discount on the E-Scholars program fee
E-Scholars is giving away two $500 scholarships: one for Fall and one for Spring
Career Advising
A complementary advising session through the Professional Practice Center valid for your first full year after graduation; including professional materials review, Fulbright Application review, interview preparation, and graduate school application assistance.
Professional Practice Portal
Alumni receive access to a curated list of creative jobs and internships through