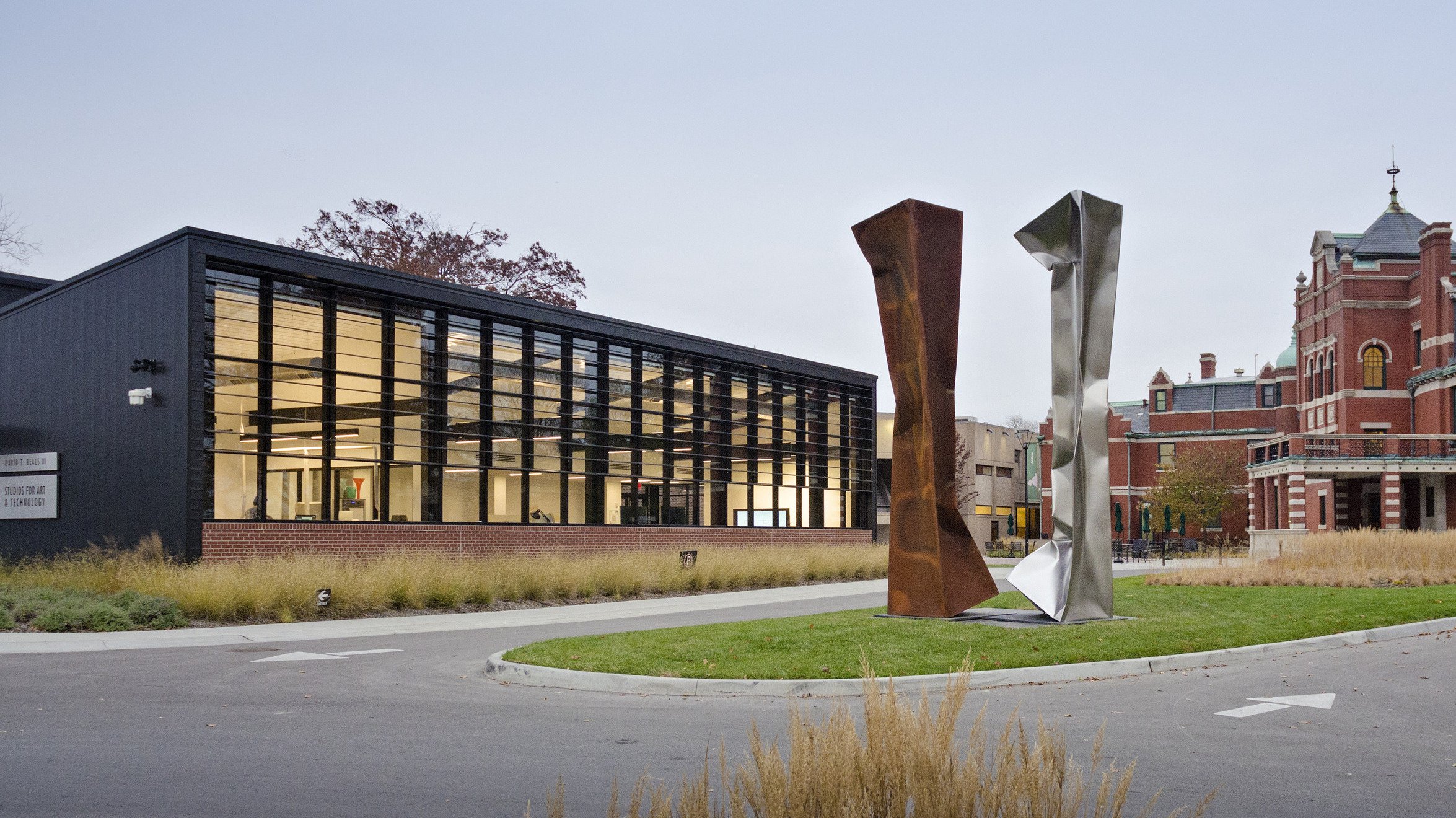 David T. Beals III Studios for Art and Technology
A place of collaboration, exploration, and discovery, Beals Studios is a fabrication laboratory where students have access to cutting-edge emerging technologies and staff to instruct and mentor them. Beals Studios is open to all students, faculty, and staff.
Beals hosts regularly scheduled classes, individual class sessions, and groups.
Visiting Beals Studios
Summer Hours
Tuesdays: 9 a.m.-5 p.m. by appointment to faculty and staff
Hours
Monday – Thursday: 8:30 a.m. – 7 p.m.
Friday: 8:30 a.m. – 5 p.m.
Saturday: CLOSED
Sunday: 12 – 5 p.m.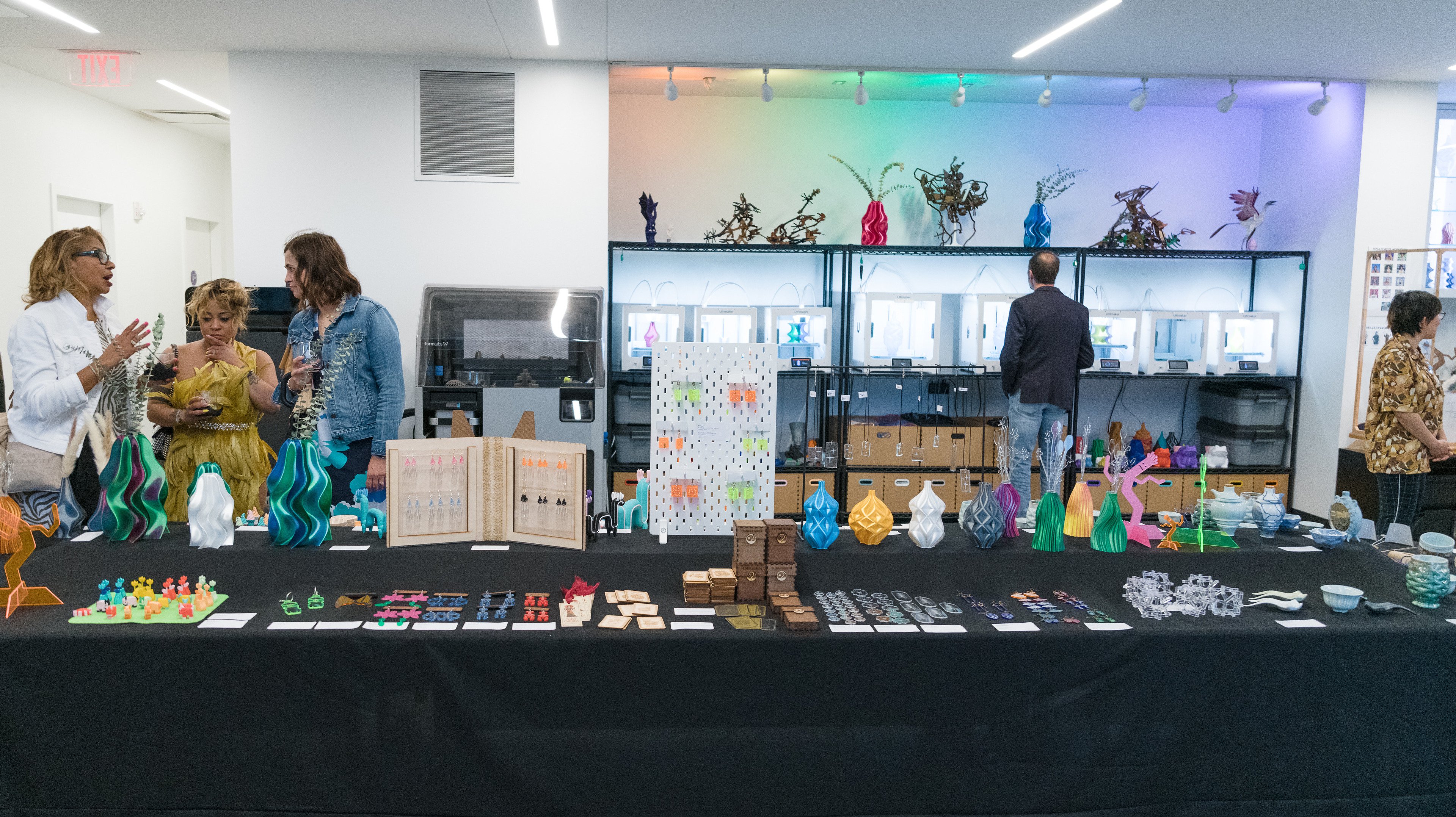 Dream it. Fabricate it.
Beals Studios houses a wide array of digital fabrication tools, expertise, and a workspace that encourages interdisciplinary collaboration. This includes: eight Ultimaker FDM 3D Printers, one Fuse1 SLS Nylon 3D Printer, one Fuse3+ SLA Resin 3D Printer, three Epilog Laser Systems, two CNC Mills, one Wazer Waterjet Cutter, and one industrial Formech Vacuum Former. The lab houses a Classroom area with 12 powerful computers boasting an array of modeling and design software. The Classroom area also contains a teaching area with an 84" SurfaceHub which the lab computers can swiftly project to. This is all laid out in one space, allowing for work to flow seamlessly from ideation, to design, to iteration, to re-iteration.
Workshops + Events
Beals Studios hosts an assortment of workshops, events, and competitions throughout the year. This includes: our Sunday Workshop Series that offers workshops dialed into specific processes, seasonal events such as the 3D Printed Egg Hunt and the Mask Making event, and competitions and awards such as the Beals Studios Award of Excellence and Innovation.
Using Beals Studios
Beals Studios is available to students, faculty, and staff by appointment. Resources and information on how to submit a job request or reserve a machine can be found on MyKCAI.