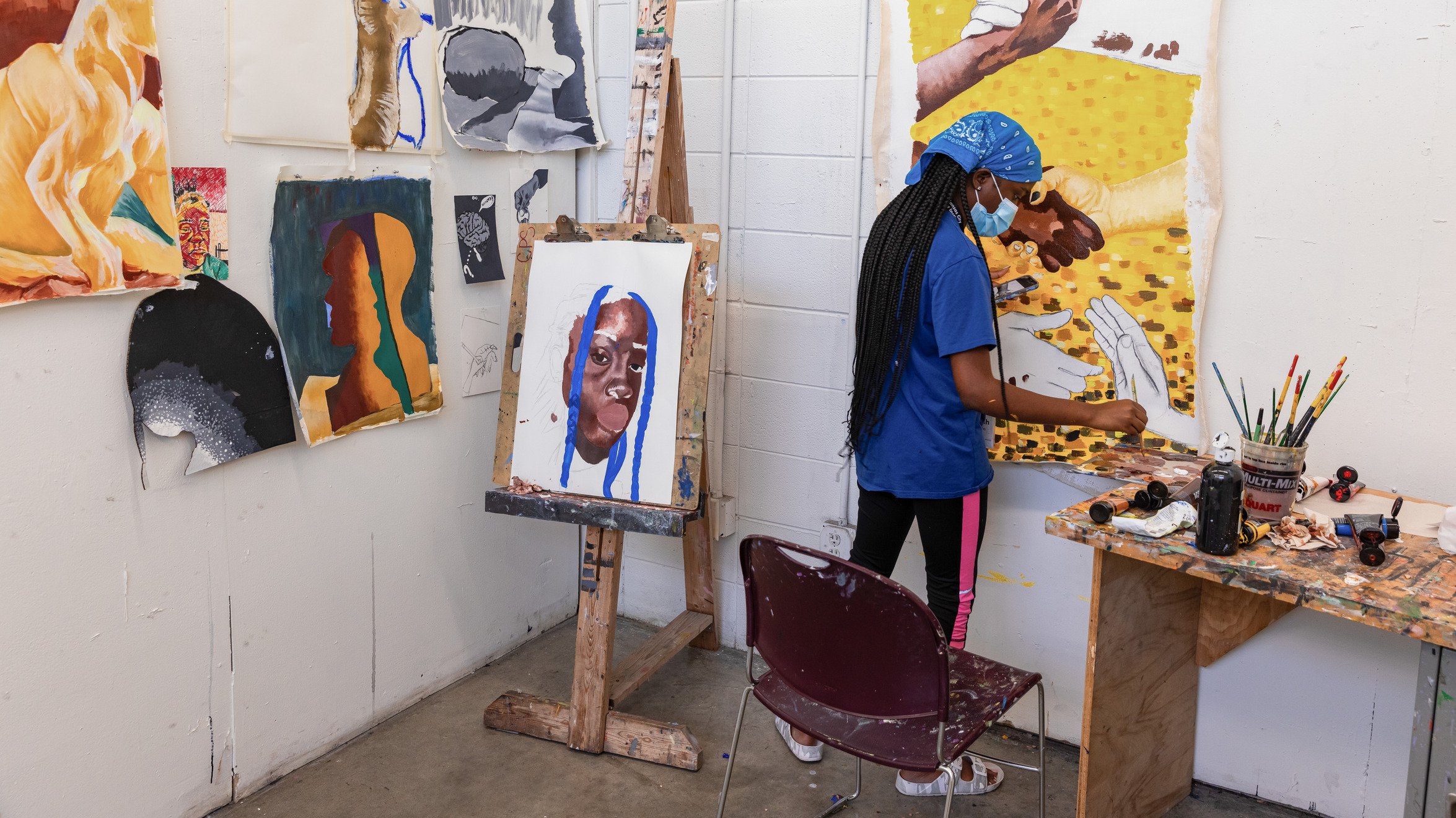 Pre-College ArtLab
Every summer, high school students from across the country attend PCAL to experience life as a student at KCAI. For two weeks they live in Barbara Marshall Residence Hall, work alongside accomplished faculty to expand their creativity, and study life drawing and a major studio like Animation, Illustration, Painting, or Sculpture. Weekends are devoted to workshops and visits to the local Kansas City arts scene.
Educators ArtLab
Art Educators spend one week in the summer living on campus, making art, networking with peers, and mastering new skills to take home to their classrooms. They tour Kansas City's galleries and The Nelson-Atkins Museum of Art, and experience Kansas City Art Institute first-hand.
Summer Intercession Courses
Community
Visiting students and community members are welcome to take KCAI summer courses for credit. Course offerings, schedules, and tuition information may be found here.