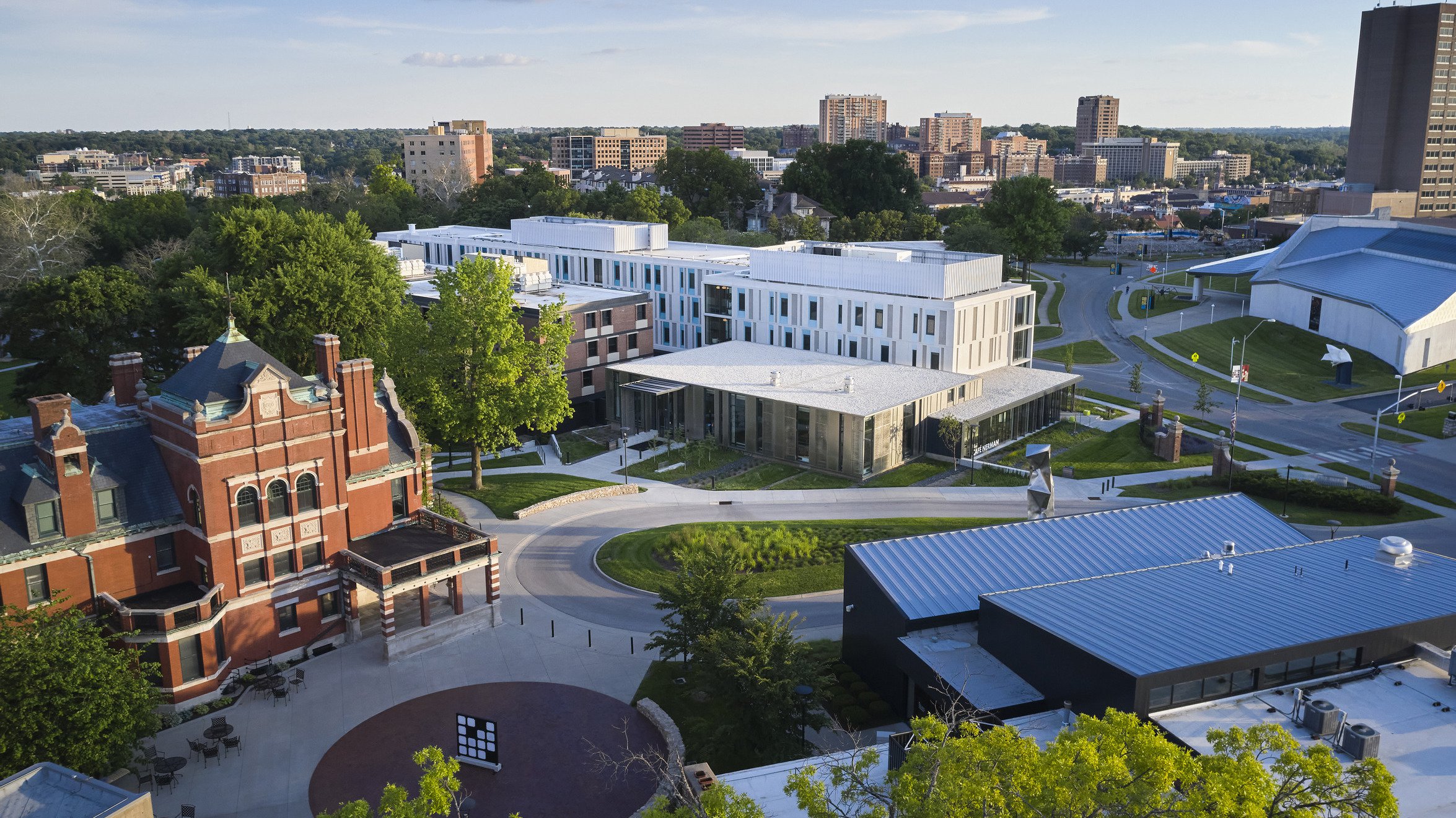 About
Welcome to the Kansas City Art Institute. We're glad you are here. We'd like to get to know you and work with you to create a personal path for your future.
Other pages in this section:
About
About KCAI
KCAI provides a rigorous, diverse curriculum and an immersive studio experience for students who are passionate about the realization of their ideas. Of all the schools you'll explore, we're confident that none offers more personal guidance, artistic tools and resources, or opportunities for creative stimulation than you'll find here.
We invite you to schedule a visit soon.
Our Purpose
Mission
The mission of the Kansas City Art Institute is to prepare gifted students to transform the world creatively through art and design.
Vision
The vision of the Kansas City Art Institute is to be an innovative leader in art and design education.
13 Majors Offered in B.F.A Program

200 Yards from the Nelson-Atkins Museum of Art and the Kemper Museum of Contemporary Art

100% of faculty are practicing artists, designers, & scholars

9:1 Student-Teacher ratio


A Studio Between Two Showrooms
No question, the Kansas City Art Institute has the most beautiful, visually inspiring campus of any art and design school in the country. But that isn't the reason that ambitious artists should insist on coming here. The real motive is more fundamental. It's about fashioning an idea into matter. KCAI is, above all, a makers' school.
Our faculty recognizes the need for all tools – traditional and digital – to facilitate the teaching and creative process of making. We know students still want to learn how to make things, and KCAI offers exceptional resources for both handcrafting and digital production, including a woodworking shop, kilns, and individual studios to facilitate physical construction, along with a state-of-the-art digital studio in the center of campus that houses highly sophisticated, 21st-century instruments, such as 3-D printers, a digital loom, and CNC routers. 
Finally, it's an enormous advantage that KCAI is uniquely situated between two exceptional art galleries—a world-class encyclopedic museum and a renowned contemporary art museum. Here, students can intimately experience the latest trends in contemporary art on one side of campus and collections of Impressionist paintings or ancient Chinese sculptures on the other.
KCAI is literally a studio between two showrooms—a place where passionate students can learn to transform powerful concepts into works worthy of notice, even acclaim.
We welcome you to the one-of-a-kind KCAI learning experience.
In 1885, an enterprising group of Kansas Citians with a mutual appreciation for art formed a Sketch Club. They had no idea this Sketch Club would lay the groundwork for an institution that would become a distinguished four-year college of art and design.