Campus Culture
Your time at KCAI is a culmination of experiences that influence the rest of your life. These moments challenge your perceptions, refine your craft, test your patience, shatter your expectations, and celebrate your character. Most importantly they teach you how to be more than "a maker" and root your work in thinking. You learn how to support your creativity with powerful ideas, solve problems through art and design, and add value to any industry.
Students can expect to
Create a bright future by participating in internships or business-sponsored programs
Feed a passion by touring nearby galleries or volunteering as a gallery assistant
Gain new perspectives by joining a variety of interesting, student clubs and participating in campus activities
Explore other cultures by studying abroad or taking advantage of faculty-led trips
Build new friendships by getting to know and spending time with other students
Interact with the faculty by engaging in conversations and critiques
Get to know Kansas City by enjoying the local sights, culture, food and entertainment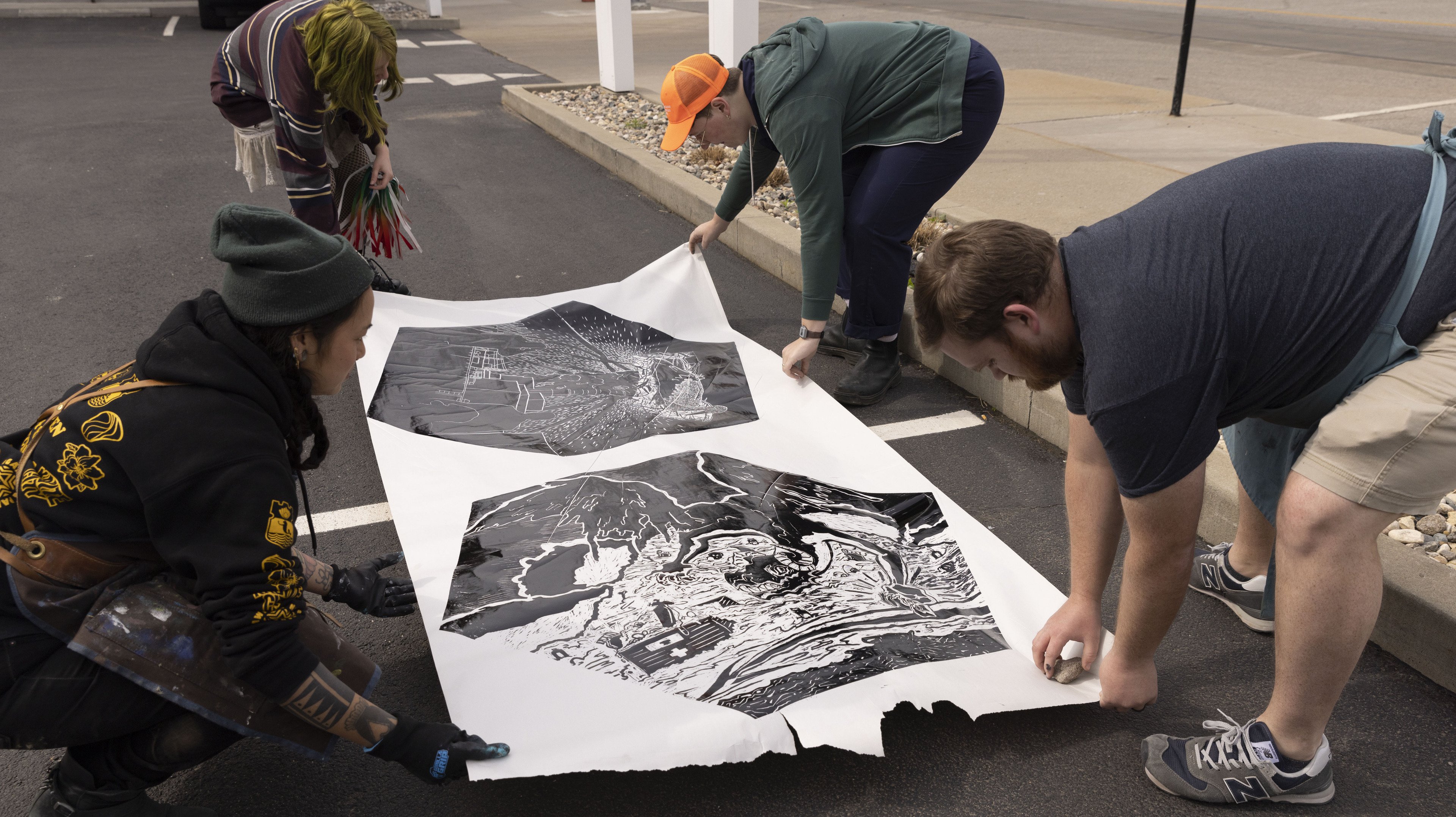 A Historic College Campus in the Heart of the City
KCAI was established in 1885 on the grounds of the Vanderslice Mansion. Overtime, studios and buildings were meticulously planned and built into the landscape creating a holistic campus surrounding a central green space – the Campus Green. Now, modern buildings flank the beautiful historical architecture, celebrating a campus rooted in tradition while leading us into the future.
Gain access to FREE public transportation
KCAI students, faculty, and staff can use UPass (RideKC bus system) and the Bike Share program, including pedal and electric bikes and scooters in Kansas City for FREE. We have our own Bike Share station on campus so it's easy to ride to places of interest around town. Hop on a FREE KC StreetCar and see the sights in the heart of downtown KC, or find carpool buddies, walking partners, and more through RideshareKC.