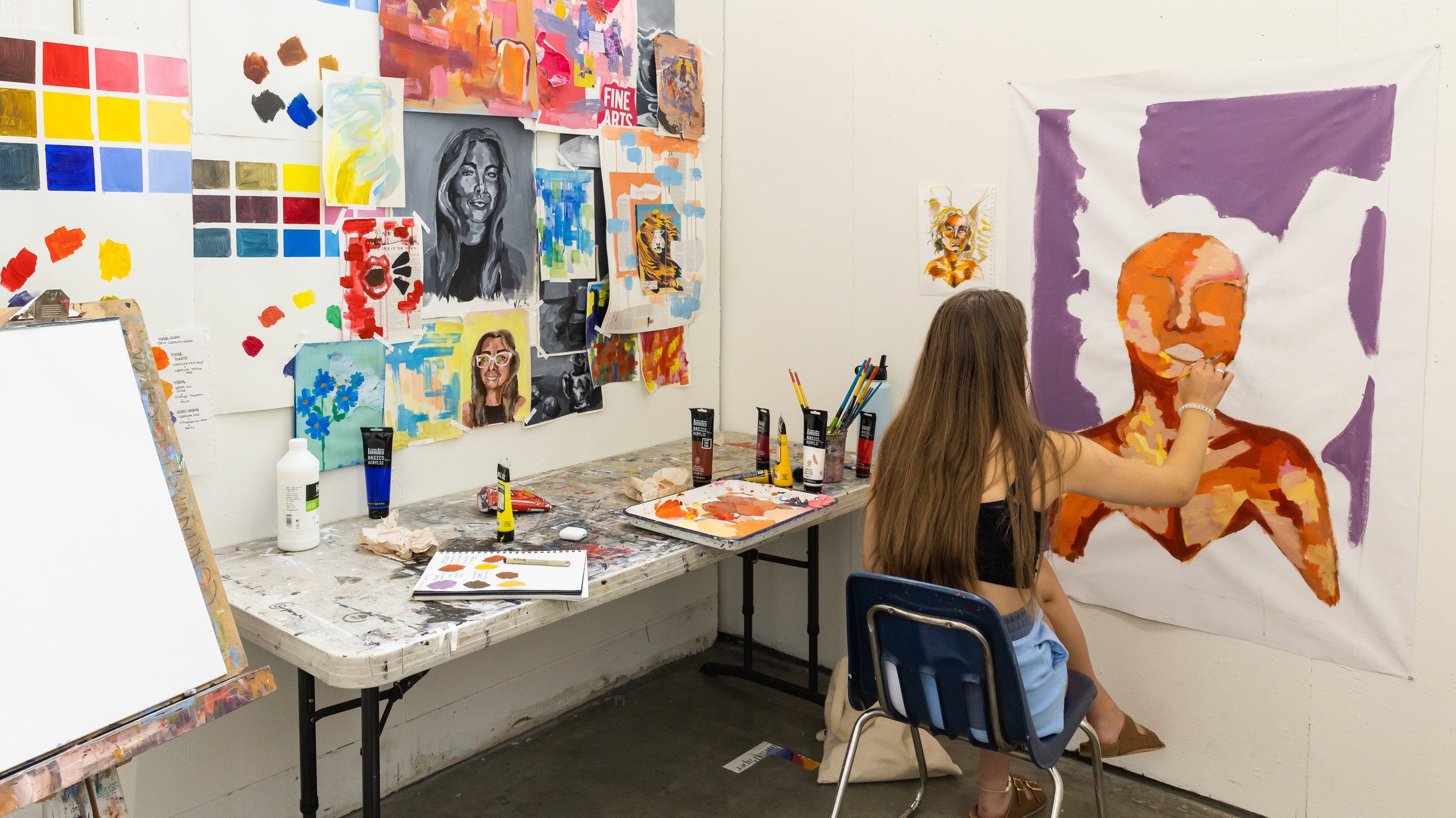 Pre-College ArtLab (PCAL)
NEW! Session 1: Sunday, June 18 - Friday, June 30, 2023

Session 2: Sunday, July 16 - Friday, July 28, 2023
Session 2 is currently full; new applicants may be placed on a waitlist depending on studio of interest.
Students who successfully complete PCAL will be eligible for an annual $1,500 scholarship upon enrollment in KCAI's degree program. This $1,500 scholarship is in addition to the KCAI merit scholarship and financial aid for which a student may qualify.
PCAL Residency Cost: $2,500 — includes three college credits, housing, meals, and supplies.
2023 PCAL Course Descriptions
Animation
In this studio, students will explore the processes of motion-based narrative and storytelling.  Participants will build an understanding of stop-motion and experimental animation processes through faculty-led demonstrations, self-guided exercises and faculty feedback. This studio is great for anyone interested in bringing their characters and ideas to life through the art of animation. Participants will work in a collaborative college animation studio and be inspired by their peers.  
Illustration
In this studio, students will learn how to communicate various types of narratives through illustration. Participants will investigate how to express their ideas through text, image, and character using a variety of materials and processes. This studio is great for anyone interested in developing a strong visual and narrative language, and creating a studious drawing practice. Students will work in a community illustration studio rich with feedback and encouragement from instructors and peers.
Painting
In this studio, students will experience painting through a wide range of perspectives. Participants will learn about historical and contemporary practitioners, processes, and approaches. Through self-guided exercises and one-on-one feedback, students will build knowledge of tool handling, paint application and increase visual acuity through observational studies. This studio is great for anyone interested in exploring compositional strategies, color theory, and communication through the painted image. Each student will have an individual studio space where they will work and build community with their peers.

Product Design (July Only)
Product design is the art of creatively designing functional objects and environments. In this studio, participants will explore creativity, invention and new ways of making products that improve peoples' lives. Students will learn how to conceptualize and build three-dimensional prototypes, using hand-skills and cutting-edge digital tools like virtual reality and 3D printing. This studio is great for anyone interested in exploring design, sculpture, architecture, virtual reality, or any type of public art. Students will work in a design studio and be guided by a professional product designer with a rich background in both art and design.