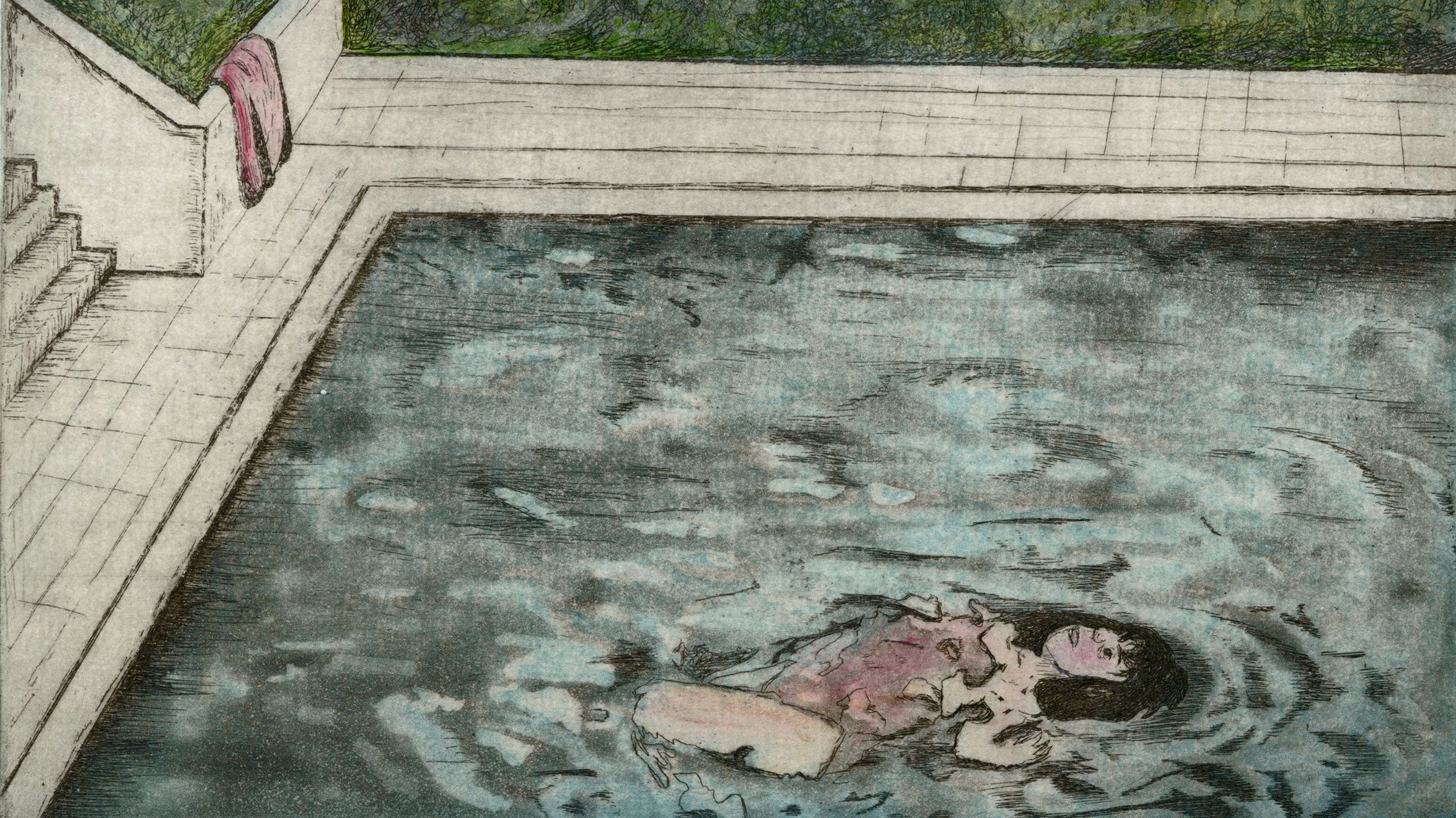 Printmaking
Make an image, a piece of art, a rallying cry, or a book. Honor the history. Understand the creative concepts. Problem solve using the creative approach of the traditional or digital matrix. How will you leave your mark in the world of Printmaking?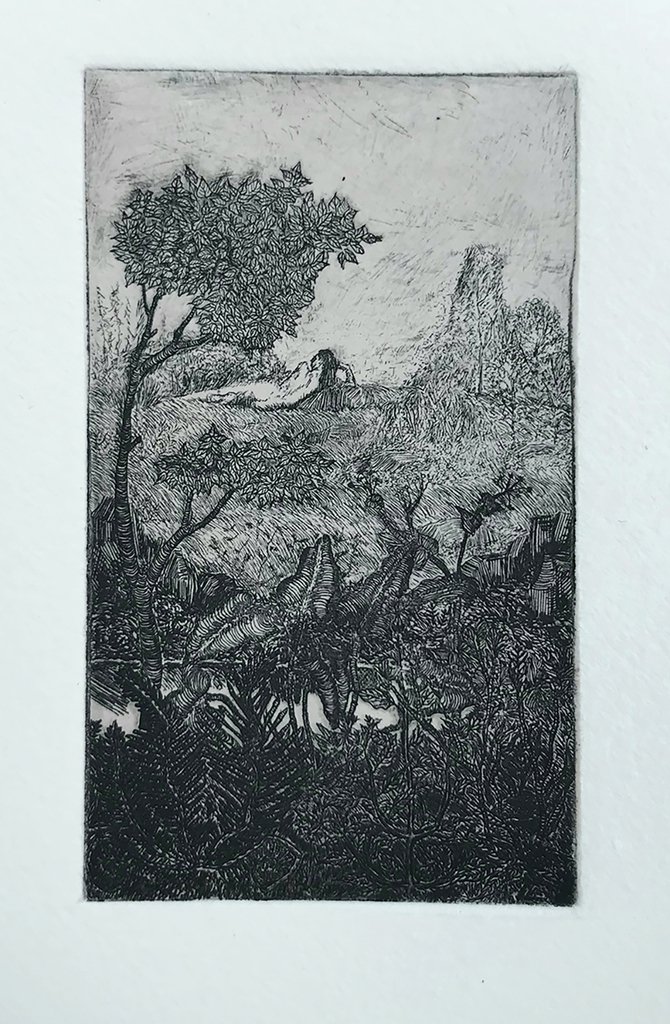 Lauren Stevens ('21 Printmaking)
Making an Impression
The past and present collide in printmaking. Carve your message into wood one day and transfer a digital image to the silkscreen the next.
Discover etching, lithography, drawing, collage, silkscreen, letterpress, alternative non-silver photo-printmaking, installation, expanded digital media, and book arts. Learn about mass media, collaboration, and simulation.
You'll exchange ideas and work collaboratively, participate in our Road Roller event, and showcase your work in department exhibitions.
Get ready to leave a personal expression, a lasting impression marked by the moment, mood, season, or era.
Printmaking students have access to shared technology resources at Beals Studios. They transform and push the boundaries of the medium by adopting laser, 3D printing, and vector applications.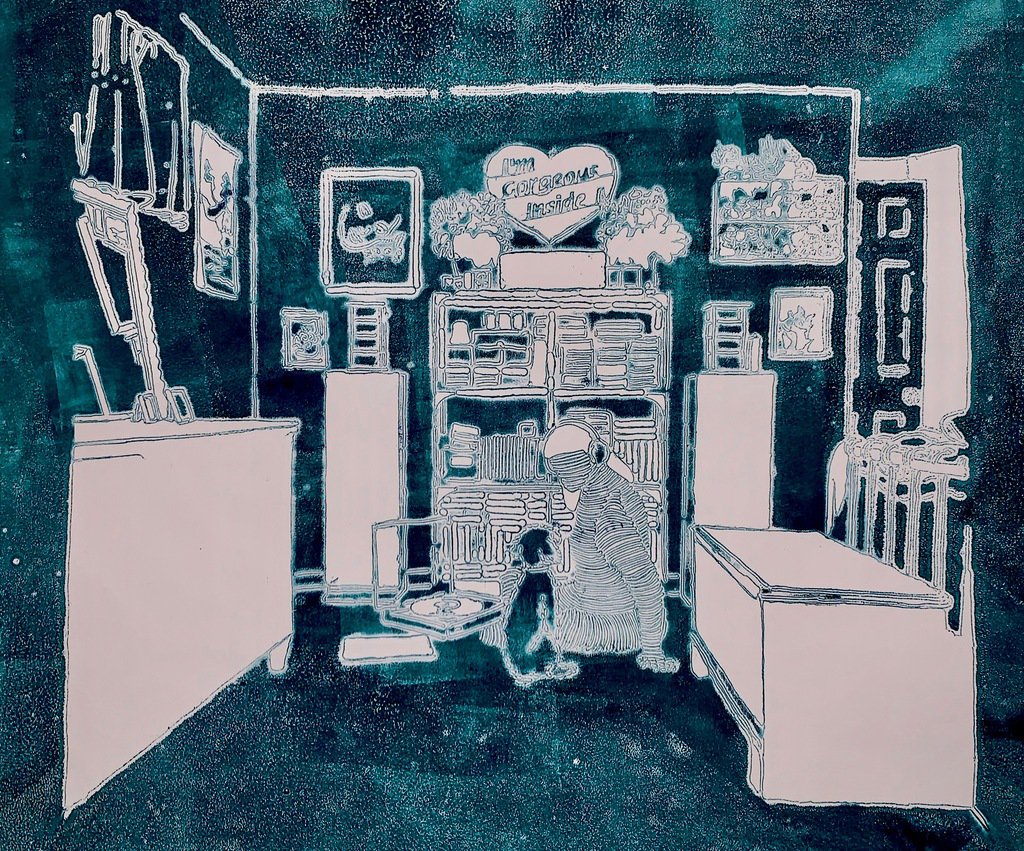 Lily Brown ('23 Printmaking)
Classes + Course Requirements
In Printmaking, you will study traditional and contemporary print techniques.
1st year
Your journey starts in the Foundation program where you will explore new techniques and find passions that you never knew you had.
2nd year
Relief & Monoprint
Etching
Drawing Applications for Printmaking
Silk Screen
Lithography
Digital Applications for Printmakers
3rd year
Dimensional Printmaking
Junior Print Seminar
Color in Printmaking
Advanced Printmaking I
Internships
4th year
Advanced Printmaking II
Professional Practice
Printmaking Senior Thesis
Bella Martinez ('20 Printmaking)
Jana Danzeisen ('23 Printmaking)
Dawson Bradley ('21 Printmaking)
Emily Earp ('21 Printmaking)
Kathy Nguyễn ('21 Printmaking)
Lizzy Zirkel ('22 Printmaking)
Neko Olivares ('21 Printmaking)
Liv Young ('21 Printmaking)
"The most important lessons I learned from the Art Institute are simple but really powerful, and I feel they drive everything in my creative life."
Printmaking Faculty
KCAI faculty are artists, designers and scholars in their fields.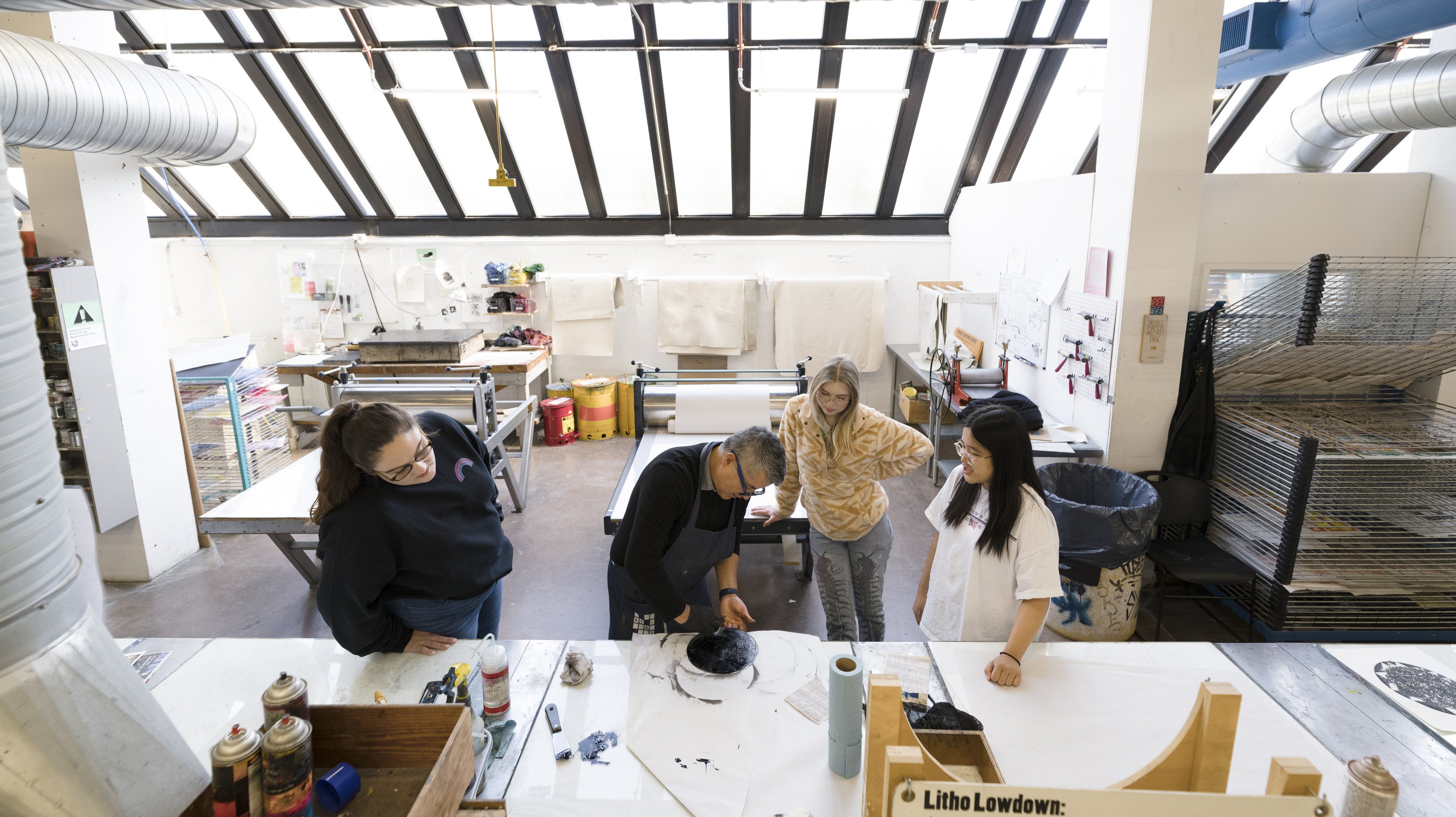 East Building
As a Printmaking major, you'll engage in a dynamic interchange involving studio narrative, collaboration, professional practice, and digital media possibilities and concepts. Minimal graphic experience is required, as is a strong sensibility in drawing and form.
The department will provide a shared student studio and gallery as well as most of the consumable materials for printing with studio fees.
Intaglio, relief, and lithography presses
Vandercook and clamshell letterpresses
Plate exposing tables 
CNC routers
Photopolymer developing unit
3D printer
Desktop laser cutter
Vinyl cutter
Lithographic stones, with recent additions from Tamarind Institute
Career Paths + Career Outcomes
Printmaking graduates now work as professors, curators, business owners and leaders, educators, and artists across the country. Recent graduates also have become publishing and commercial printers as well as printmaking-based artists.
KCAI printmaking majors have worked or interned for Vahalla Studios, Zahner, Two Tone Press, Studios Inc., Hammer Press, Lawrence Lithography, Landfall Press, Porter Teleo, the Nelson-Atkins Museum of Art, Kemper Museum of Contemporary Art, KC Ink and Paper Center for the Arts, design studios and fine art galleries.
KCAI's Professional Practice Center will help you prepare for your career.
Road Roller Day
Road Roller Day is an annual community event where students create large scale woodcut prints presses with an industrial steam roller.