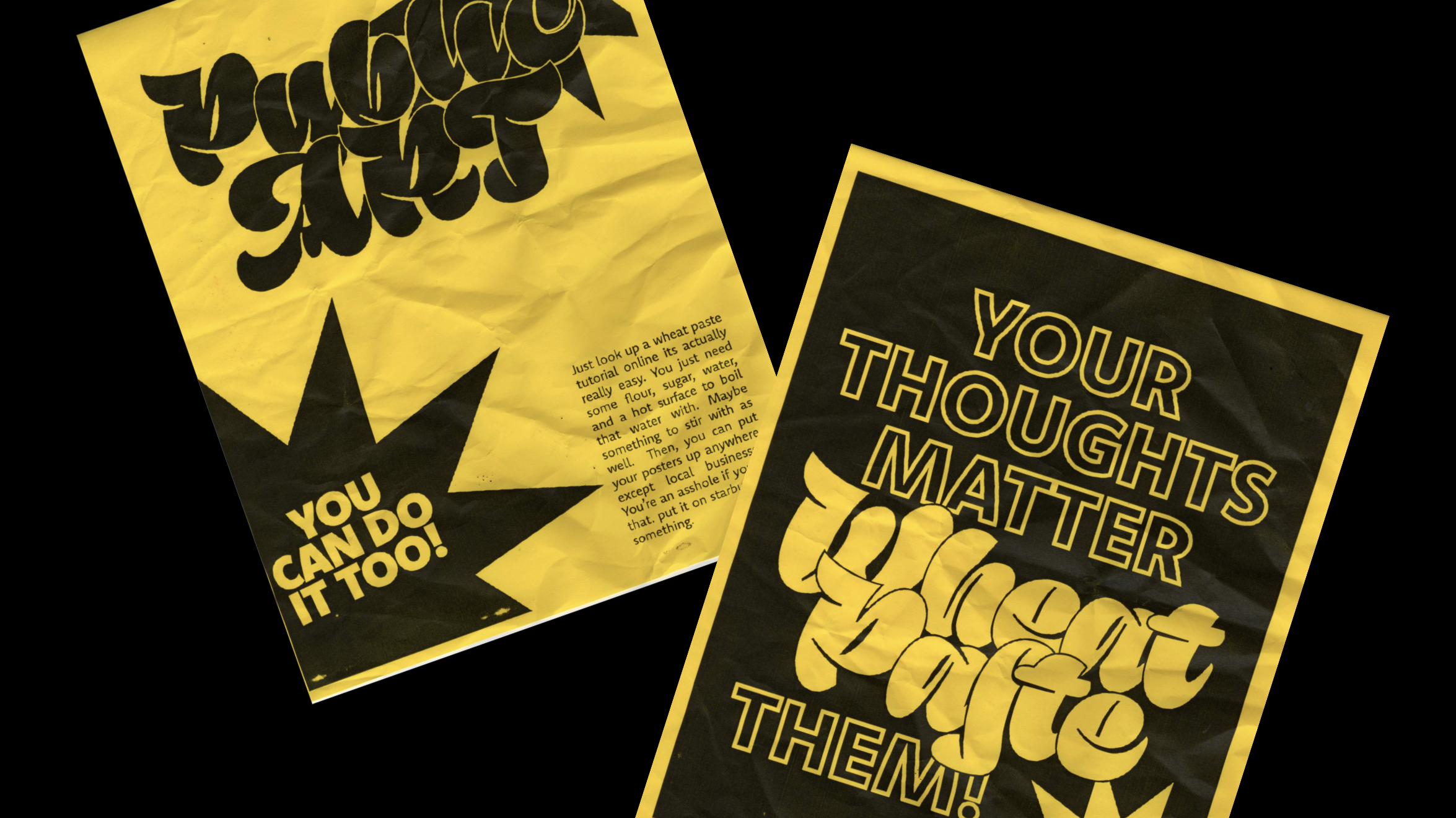 Graphic Design
Design is everywhere. It connects people, exchanges ideas, and facilitates change. At KCAI you'll explore digital and hand skills to get your message across through print, web, and motion design. You'll become a creative problem solver and influence the world through design.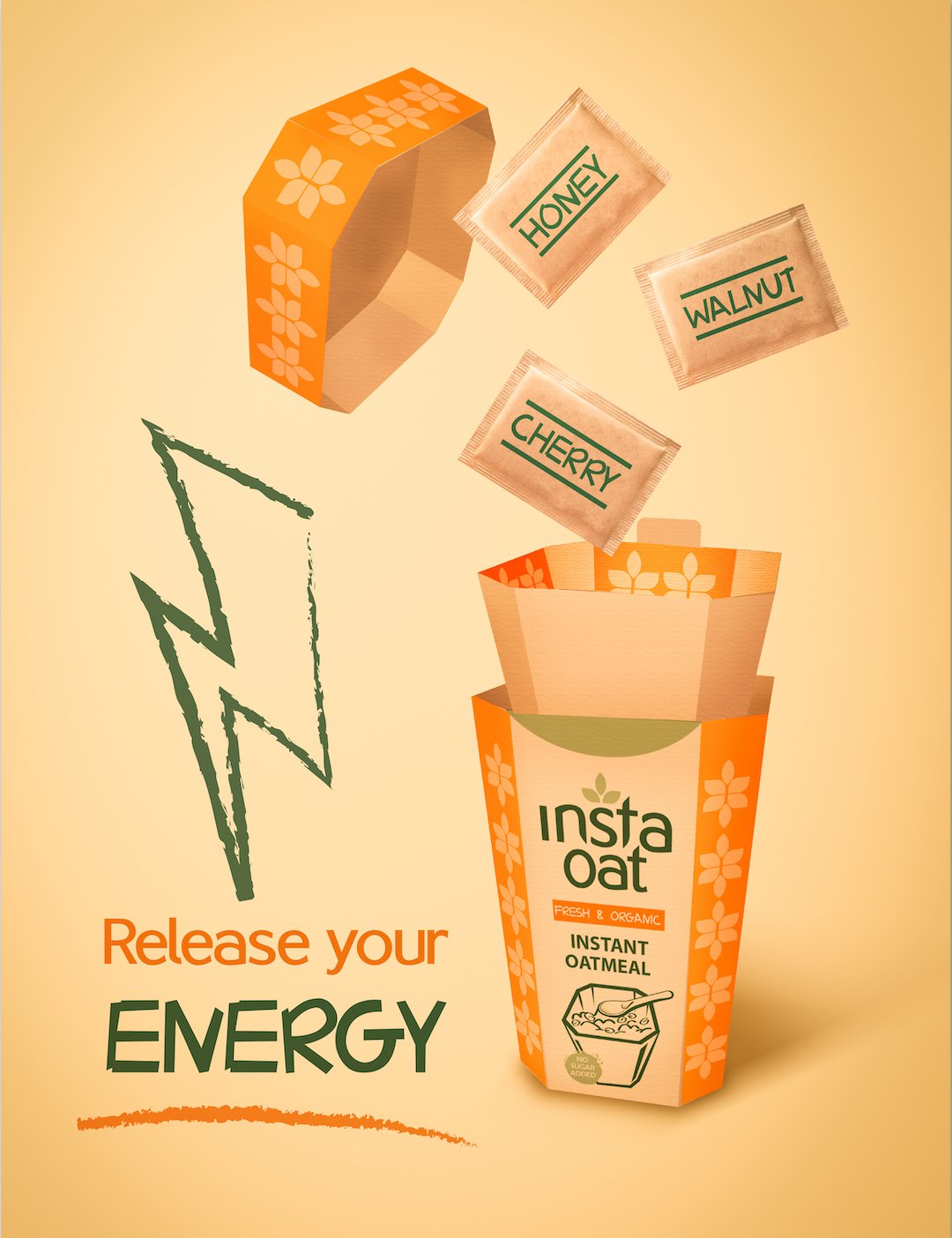 Dania Kheder ('24 Graphic Design)
Designing your future
There's more than one way to get your message across.
Learn print, interactive, motion, and environment design. Dig deep with typography, collaboration, communication, research and theory, and problem-solving. Explore branding, information, entertainment, education, and advocacy.
Hone your skills and become a confident, creative designer … one with a strong work ethic and ready for any rapid change to come.
And develop a portfolio, collaborate with companies, work on community projects, and critique and get critiqued.
Get ready to inspire the world with your designs.
Student designers receive valuable real-world experience by collaborating on projects with Kansas City companies and not-for-profits.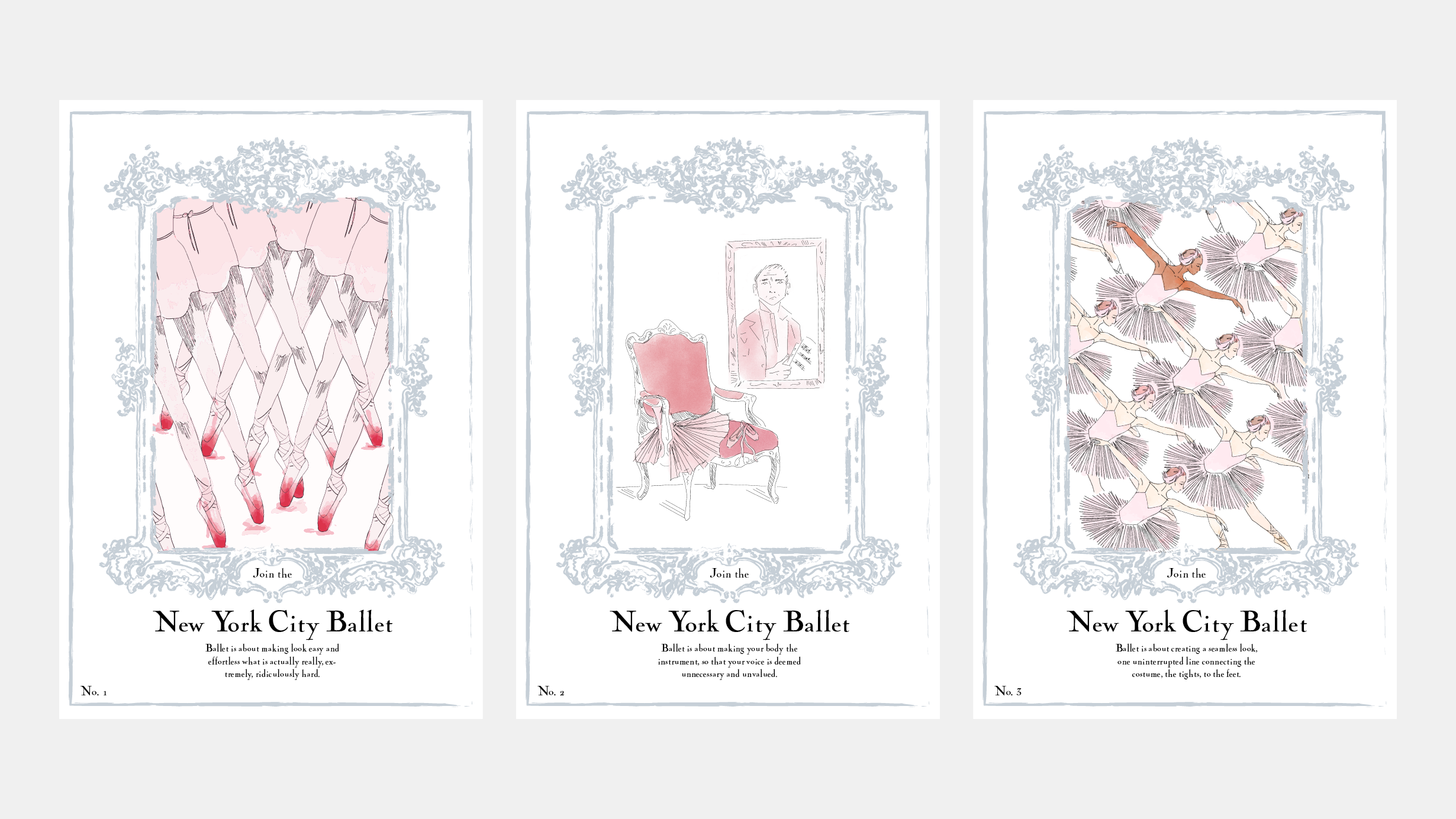 Blair Garrison ('24 Graphic Design)
Classes + Course Requirements
Visual Inquiry, Type and Image, Graphic Design Histories, Research and Process, Professional Practices, Branding and Identity, Interaction, Social Innovation, Information and Data Visualization, and Self-Directed Inquiry
1st year
Your journey starts in the Foundation program where you will explore new techniques and find passions that you never knew you had.
2nd year
Visual Inquiry
Type & Image 1 and 2
Graphic Design Histories
Communication Inquiry
Media Inquiry
3rd year
Research & Process
Professional Practices
Interdisciplinary Inquiry
Information & Data Visualization Inquiry
4th year
Branding & Identity Inquiry
Interaction Inquiry
Social Innovation Inquiry
Type Inquiry or Image Inquiry
Self-Directed Inquiry
Kevin Moreland ('24 Graphic Design & Entrepreneurial Studies)
Katelynn Stevens ('24 Graphic Design & Entrepreneurial Studies)
Aimee Harting ('20 Graphic Design)
Audrey Parsell and Rebecca Wagner ('23 Graphic Design)
Alex Duncan ('20 Graphic Design)
Anthony Bennett ('20 Graphic Design)
Katelynn Stevens ('25 Graphic Design)
Halee Merimon ('22 Graphic Design)
Parker Seydel ('20 Graphic Design)
Interdisciplinary Inquiry Students (Collaborative Project)
Jadyn Green ('23 Graphic Design)
Ana Robles ('23 Graphic Design)
Rebecca Wagner ('23 Graphic Design)
"Whether it's through the communication of a message that sparks a new idea, or whether it's helping make people's dreams come true, it's inspiring to see the ways design can truly empower people."
Graphic Design Faculty
KCAI faculty are artists, designers and scholars in their fields.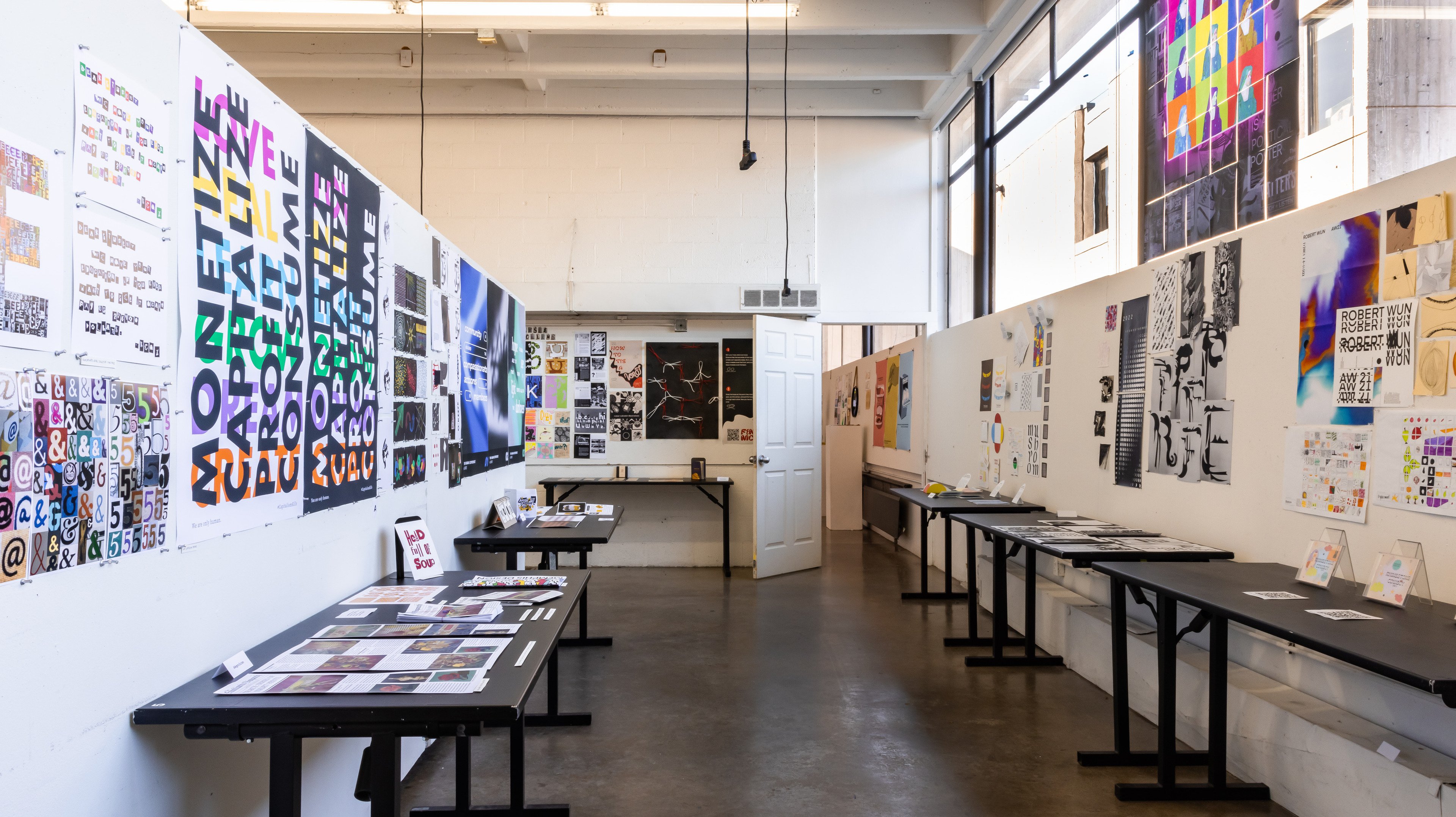 Junius B. Irving Building
Each student will have their own desk/studio space within an open studio environment that is theirs alone.
Adobe Creative Suite, including InDesign, Photoshop, Illustrator and more
Analog studio encourages non-digital making (bookmaking materials, letterpress studio, professional photography equipment, typewriters, stencils, spray booth, light table)
Four iMac workstations with large-format scanners and font design software to complement student laptops
Group studios that encourage close interaction and camaraderie between under and upperclassmen
Laptop required upon entering the program (MacBook Pro)
Color and black and white printers, letter and tabloid size
Campus-wide print output center for large format printing, risograph printing, vinyl and sticker output, and more.
Department-specific technology check-outs include DSLR cameras and lenses, projectors, VR headsets, iPads, and more.
Color and black and white printers, letter and tabloid size
Career Paths + Career Outcomes
Graphic Design graduates work as Art Directors, Brand Identity Designers, Web Designers, Creative Directors, Exhibition Designers, UX Designers, Motion-Graphic Designers, Advertising Directors, Illustrators, and Designers for PR and Marketing Firms. KCAI alumni are employed by TikTok, IBM, Facebook, Slack, Nickelodeon, Airbnb, Apple, YouTube, Salesforce, R/GA, Garmin, the Getty, Populous, VMLY&R, DMH, Barkley, Radius, Hyperakt, Design Army, Hint, Pentagram, Fossil, Hallmark Cards and a host of boutique agencies across the U.S.
KCAI's Professional Practice Center will help you prepare for your career.
Internships
Aspiring Graphic Designers benefit from early professional experiences and many of our students freelance or work as graphic designers through the college's work-study program. Faculty strongly encourage each Graphic Design student complete an internship while in school.
Graphic Design Alumni
Graphic Design alumni are leaders in their fields.