STEEL LEGEND by Sound Art Collaborative
Sound
Sit for a minute. Do you hear that? That's the sound of audio meshing with the visual arts. It's music and sound design, production, and implementation. It's looking at screen and space, mixing and streaming, collaborating and performing. It's a combination of senses.
Other pages in this section:
Sound
Imagine what the world has yet to hear
Explore the rich interaction between sound and visual arts with a minor in sound. Through liberal arts and studio electives, it allows you to pursue historical, conceptual, and technical engagement of sound to complement your studio major. 
Engage in listening-directed courses covering acoustics, cymatics, phonetics, multi-sensory cognition, time, and memory, sonification, sound design, soundscapes, music, performance, the language arts, and cultural studies. 
Classes and Course Requirements
The Sound Minor requires 16-credit hours. Students in any major can elect to complete the minor with careful course planning.
Required Classes
Audio-Vision: Sound for the Screen & Space (3 credit hours)
Perceptual embodiment in aural and visual experience is explored while developing audio production techniques for the screen and space.
Sound Collaboration Seminar (1 credit hour)
A collaborative space for collective artmaking
Sound Electives (12 credit hours)
Choose from over 25 different Sound electives ranging from Sound Sculpture to Art History classes focused on KC Jazz.
"Sound is never alone—it's always mingling with images, materials, languages, and anything that moves."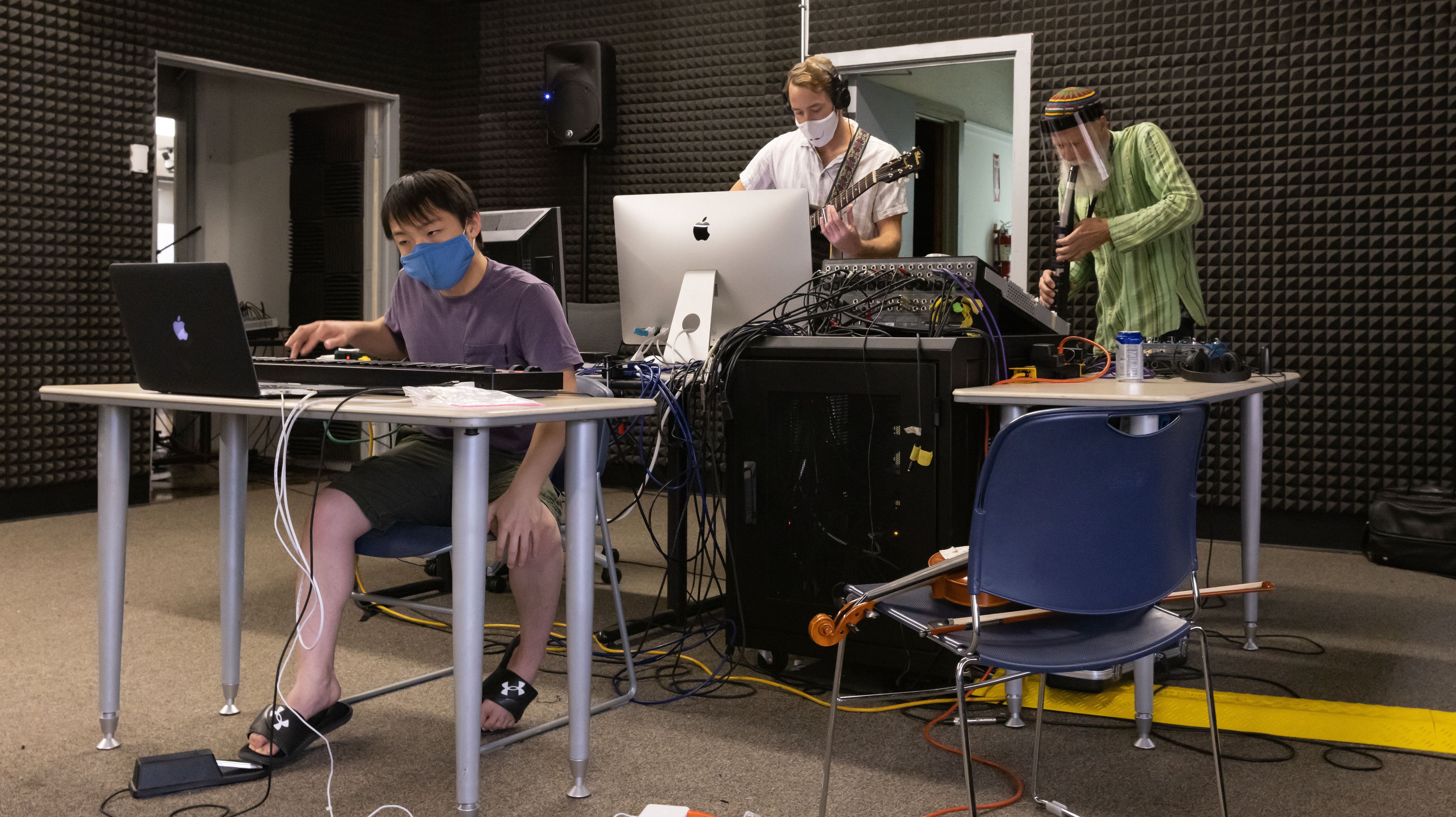 East Building
Nestled within the Photography and Filmmaking studios, Sound will have access to all the same equipment plus:
AV Production Space:
Isolated Studio 1 (quietest place on campus)
Isolated Studio 2 (both studios for voice, Foley, materials, instruments & SFX recording)
Acoustically treated classroom for ensemble recording & multi-channel AV production
Equipment/Tools:
Our own cochlear mechanisms for listening-directed work
Mackie Mixing Boards & Speaker Systems for stereo & multi-channel production & installation sound design
Rode condenser microphones (including a matched pair of RT2ns for stereo & Blumlein-array)
Shure dynamic microphones
Piezo contact mics (for listening to the interior world of materials)
TC Electronics EFX devices
Adobe Audition & Premiere for recording, mixing & sound-sync
INA-GRM Spectral & Timestretching Tools
Zoom H4s, H2s & an H6 for stereo & 4-channel ambient & onsite recording
Apple computers for production (including AV classroom iMac)