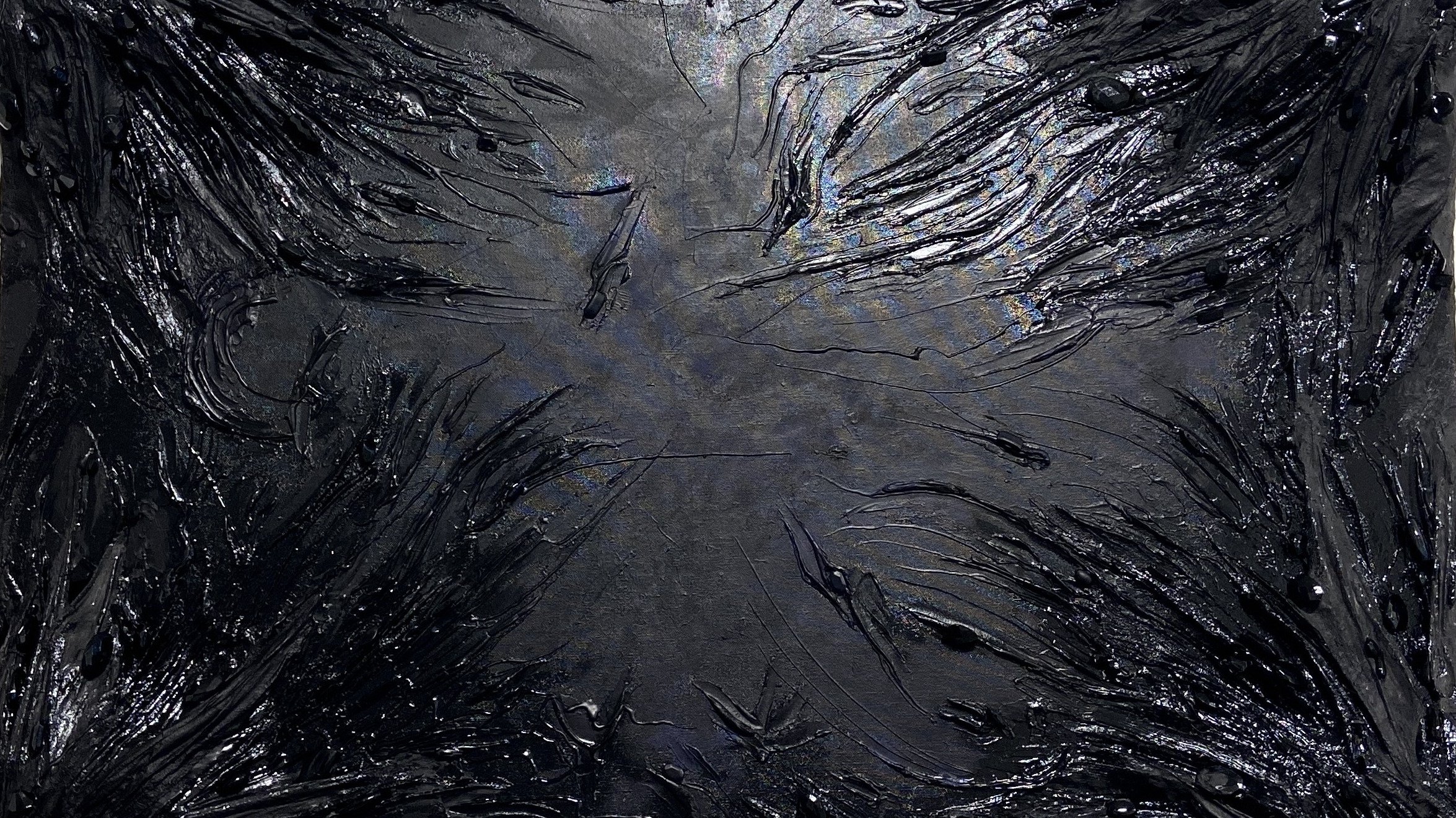 Visually impaired student creates accessible art
06.28.2023
Lily Dickson (Junior, Painting) can't see clearly, but she hasn't let that get in the way of her vision for accessible art. Her work is tactile, sculptural, and meant to be touched. 
She was diagnosed at 10 weeks old with oculocutaneous albinism. Her vision is 20/200 and cannot be corrected.
When she discovered the fine arts as a child, she found a roadmap to her future. "There was this point where I felt in my core — I'm going to be doing this for the rest of my life," she said. 
In elementary school, she started designing clothing and moved into doing special effects makeup and latex for theater and performed in the choir. When a high school teacher once told her that she didn't look blind enough to receive the accommodations specified in her IEP (Individual Education Plan), Lily learned to advocate for herself. 
She expanded her high school education by enrolling in college-level art classes during Covid. "When Covid happened, I was locked away in my room, and all I did was paint — all my walls were covered — and I just grew," she said. 
The growth prepared her well for KCAI. "One of the reasons I chose to go to KCAI was because of the school's layout. It was so accessible to me. It wasn't spread apart, and I could get everywhere I needed to go," she said. 
Her work has made such an impression that she was invited to present a solo exhibition of hands-on tactile paintings and metal sculptures at Envision Arts Gallery in Wichita from August 4 to October 27. Envision is the nation's first permanent art gallery made by and for artists who are blind or visually impaired, and/or disabled. 
Lily also volunteers and has been teaching disabled and visually impaired youth how to navigate art and create art with a disability and different levels of visual impairment. She loves helping them to make art with their disability instead of working around it.
Now that she's discovered her love for accessible art, she intends to keep pushing to create inclusive spaces. 
"In one way or another, we all acknowledge that we are different people and that we live different lives, yet in certain places like galleries and museums, everything is very singular and follows one track. I want to be able to break that mold and do big things," she said.
Lily Dickson ('24 Painting)
Lily Dickson ('24 Painting)
Lily Dickson ('24 Painting)
Lily Dickson ('24 Painting)
Lily Dickson ('24 Painting)
Lily Dickson ('24 Painting)