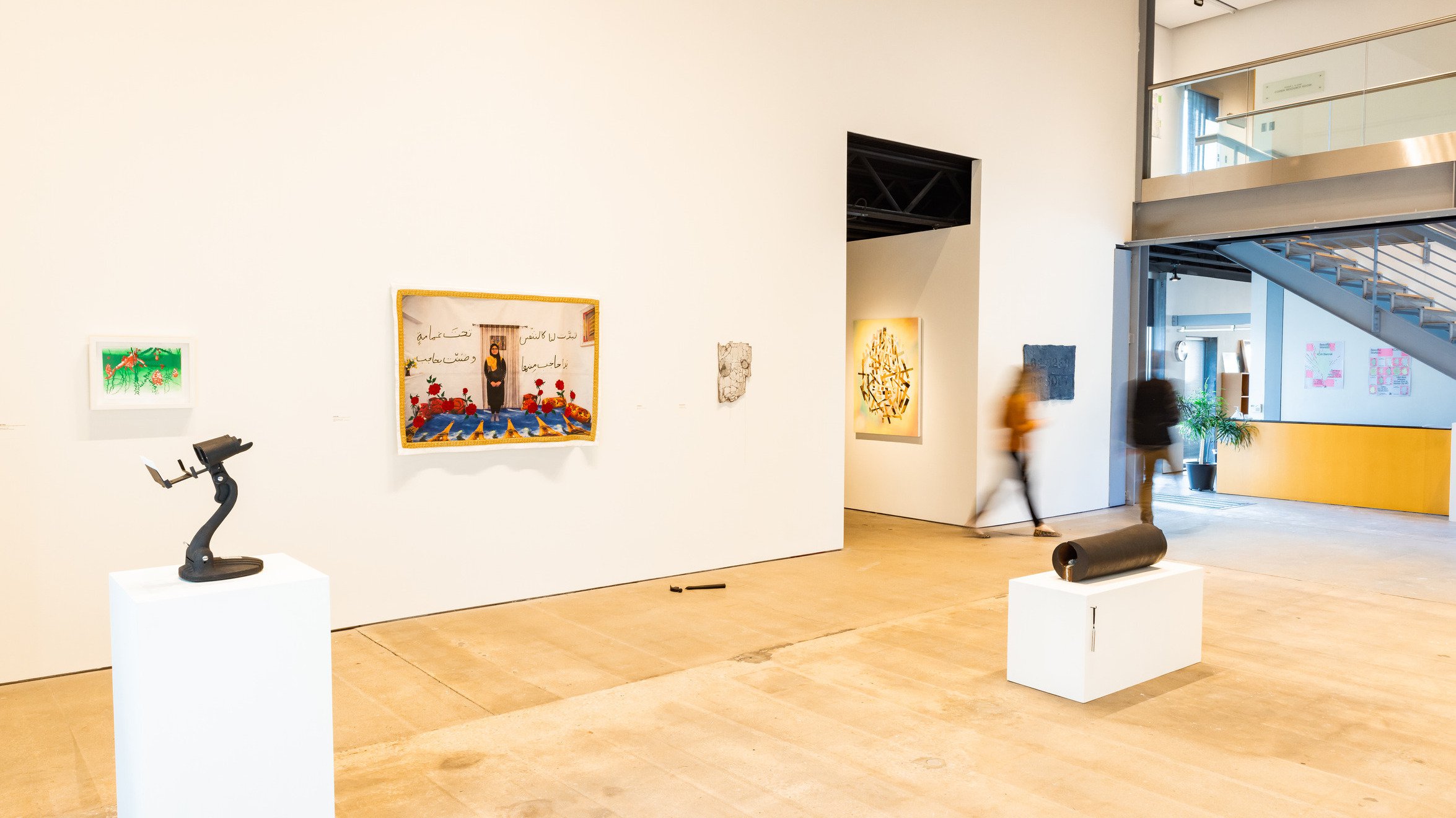 Dedicated to artists, art, and ideas since 1999
H&R Block Artspace at the Kansas City Art Institute presents innovative exhibitions, conversations, public programs, and commissioned projects that explore the artists, art, and ideas of our time. Engaging, educating, and inspiring the next generations of artists, designers, and culture workers since 1999, the Artspace continues its commitment with its 2022-2023 series of exhibitions and public programs.
April 15 – May 13
Featuring recent work by over 100 artists majoring in Animation, Art History, Ceramics, Creative Writing, Fiber, Filmmaking, Graphic Design, Illustration, Painting, Photography, Printmaking, and Sculpture with minors in Asian Studies, Entrepreneurial Studies, Social Practice, and Sound, this annual exhibition provides many of these artists with their first public exhibition opportunity while also representing the culmination of their BFA degree program.
Jack Holly ('23 Photography)
May 24 - June 17
Jayson Musson: His History of Art s a Midwestern premiere of the new three-episode video series written, starring, and co-directed by Jayson Musson and produced in its entirety as part of his artist residency at Philadelphia's celebrated Fabric Workshop and Museum. His History of Art playfully deploys costumes, props, puppets, and scenery and centers on a sitcom-style video series, in which Musson—performing as "Jay"— endeavors to educate his skeptical puppet sidekick Ollie on the relevance of art. Jay and Ollie journey across a three-episode arc from prehistoric art through the present, encountering figures as varied as Pablo Picasso and a larger-than-life Venus of Willendorf along the way. 
July 7 - September 23
H&R Block Artspace at the Kansas City Art Institute is pleased to present the 2022 Kansas City Flatfile & Digitalfile, featuring artwork by over 250 regional emerging and established visual artists. A signature Artspace event hosted as a biennial exhibition since 2001, the Kansas City Flatfile & Digitalfile is a celebrated tradition that offers artists and art lovers a unique way to share and discover new two-dimensional and time-based works and gather as a community. 
Visitors are invited to explore Flatfile cabinets filled with custom-made artist portfolios containing a diverse range of flat works and view time-based works included in the Digitafile. Throughout the exhibition, guest curators will create salon walls that feature a rotation of artworks and screening queues to offer visitors a dynamic and ever-changing experience.

Image: 2021 Kansas City Flatfile & Digitalfile; photo by E.G. Schempf