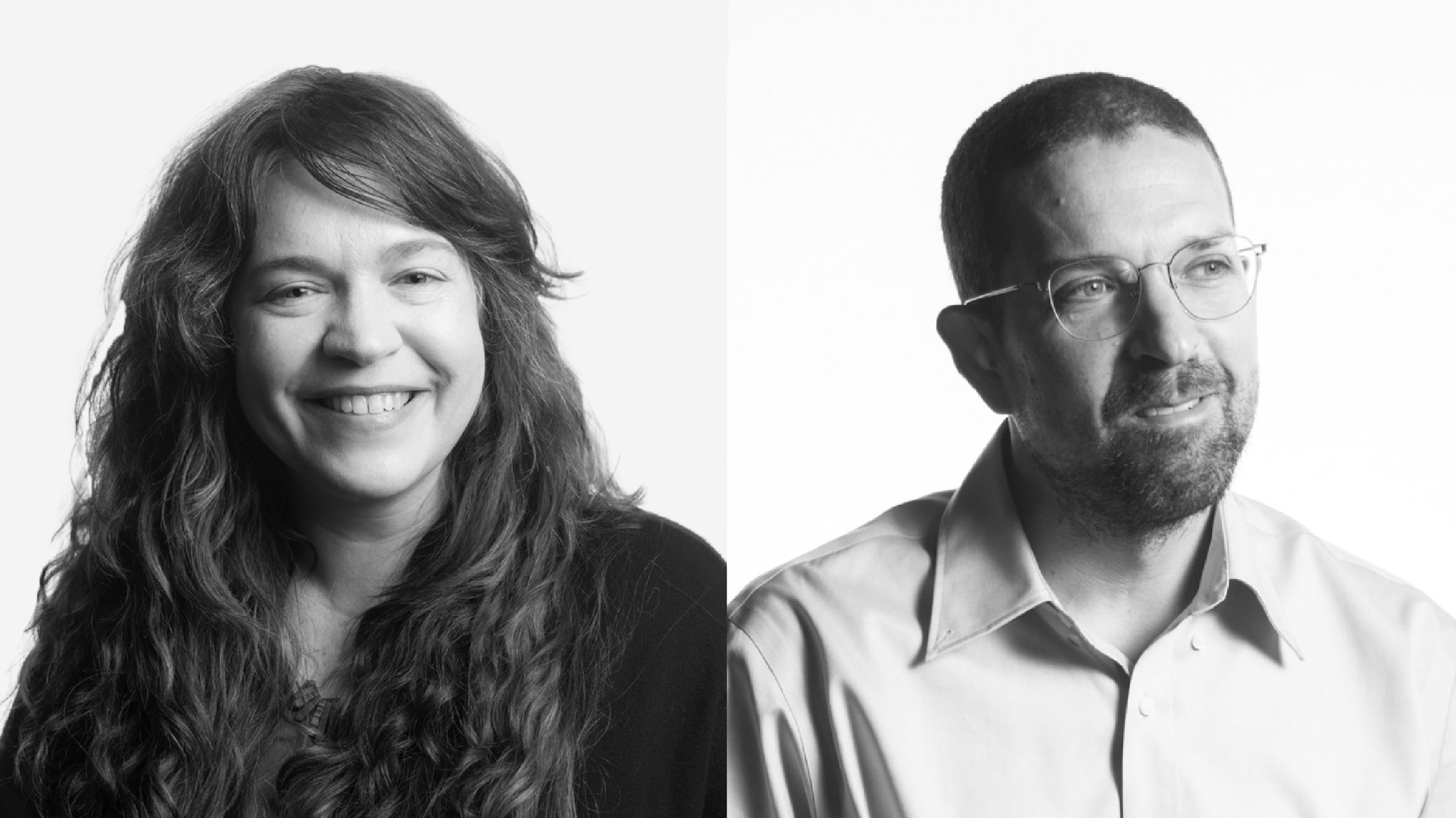 Two faculty members receive Fulbright Scholar Awards
04.26.2023
Professor of Printmaking Laura Berman and Professor of Liberal Arts Cyrus Console-Soican have been named Fulbright Scholars for the 2023-24 academic year and will be studying in Australia and Romania.
"Fulbright Awards are incredibly prestigious and having two faculty members from KCAI be chosen is a testament to the talent, creativity, and commitment of our faculty. Experiences like this stretch the conventions of traditional learning and allow scholars to bring back new knowledge, techniques, and connections to benefit students," said Allison Puff, Executive Vice President of Academic Affairs. 
In January of 2024, Laura Berman will start at the Centre for Creative and Cultural Research at the University of Canberra in Australia researching the materials she works with and the stories they tell. Her work is inspired by a course she developed at KCAI called Color in Printmaking which looks at color through the materiality of ink, historical, cultural, and psychological approaches, and how ink functions. During her six months abroad, Laura will be meeting artists, making artwork, and researching ways Australian artists approach ink and color in printmaking. 
"Receiving a Fulbright is the pinnacle of an artist's career, and it's exciting to have the opportunity to do my research through a new cultural lens," she said. 
Cyrus Console-Soican will spend the 2023-24 academic year writing and translating contemporary Romanian poets and teaching at Alexandru Ioan Cuza University in Iași, Romania. Cyrus is the author of Brief Under Water (Burning Deck, 2008), for which he received a Fund for Poetry award, The Odicy (Omnidawn, 2011), and Romanian Notebook (FSG, 2017). His third book of poetry, The Wayfarer, will be published in fall 2024. 
"The Fulbright Award is an opportunity to build cultural bridges between the U.S. and Romania generally, and between KCAI and UAIC specifically. I'm excited to represent the Kansas City Art Institute and the American literary community as part of the U.S. Scholar program," he said.
Fulbright Scholar Awards are esteemed and competitive fellowships that provide unique opportunities for scholars to teach and conduct research abroad. Fulbright scholars also play a critical role in U.S. public diplomacy, establishing long-term relationships between people and nations.
Learn more about our faculty