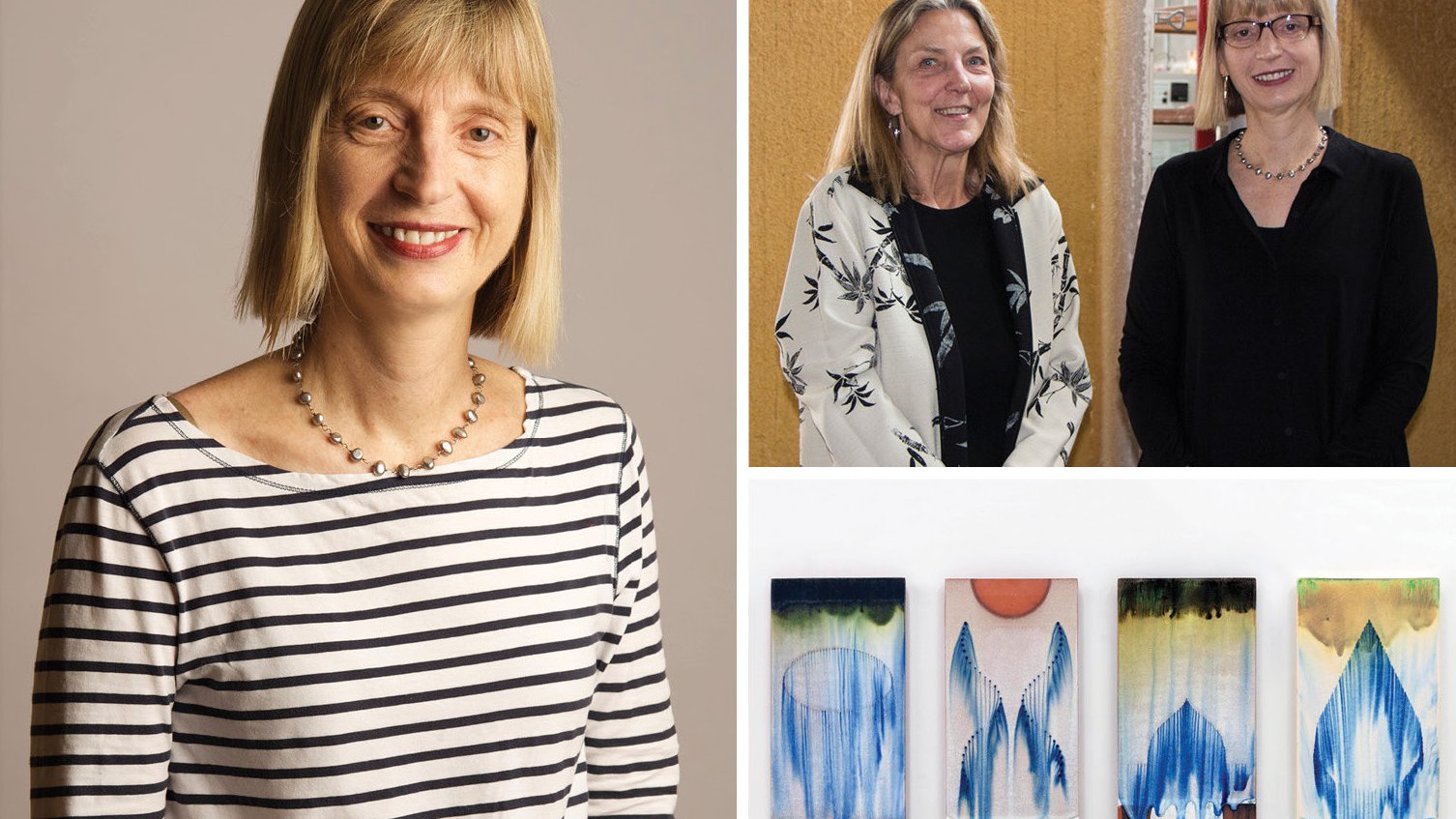 Stanley H. Durwood Foundation Endows and Names the Chair of Ceramics at Kansas City Art Institute
06.01.2016
Kansas City, MO
The Stanley H. Durwood Foundation, at the direction of Charles Egan, trustee, has endowed and named The Kathleen Collins Chair of Ceramics at the Kansas City Art Institute. Cary Esser, the leader of KCAI's ceramics program since 1996, and an artist of international distinction, is the first recipient.

This contribution is part of the 2:1 matching challenge grant, representing a portion of the $25 million gift given to the college by an anonymous donor, via the Greater Kansas City Community Foundation last August. It is the third named, endowed position announced this year at KCAI.
Charles Egan served on the KCAI board of trustees from 1995-2007 and named the Ceramics Chair in Honor of Kathleen Collins, KCAI president emeritus.  Collins was president of KCAI from 1996-2011 and led the college during a significant time of growth.
"We must all thank Charlie Egan for his years of commitment and continued devotion to KCAI. I am indebted to him for the support he offered during my tenure as president and I am so very grateful for this recognition. It is an extraordinary privilege to have my name associated with the newly established endowed chair in Ceramics at KCAI. Cary Esser has provided twenty years of inspired leadership, building on the program's foundation, as established by Ken Ferguson. There is no doubt that this internationally renowned program will continue to thrive and it is an honor for me to feel a part of that.," said Collins.
KCAI was recently the host college for the National Council on Education for the Ceramic Art 's (NCECA) 50th Anniversary conference, making this announcement especially appropriate. "It's an honor to be the first recipient of the Kathleen Collins Chair of Ceramics and I appreciate the chance to fill this role as I continue my teaching and research at KCAI. I am grateful to the Durwood Foundation and Kathleen for their vote of confidence and for their many investments in KCAI," said Esser.
Endowed chairs are critical to the college's efforts to attract and retain top faculty. They provide a dedicated source of funds, in perpetuity, to cover a portion of the chair holder's scholarship, art practice and salary. An endowed chair in ceramics will set KCAI apart from other schools of art and design, and builds upon that program's celebrated history.