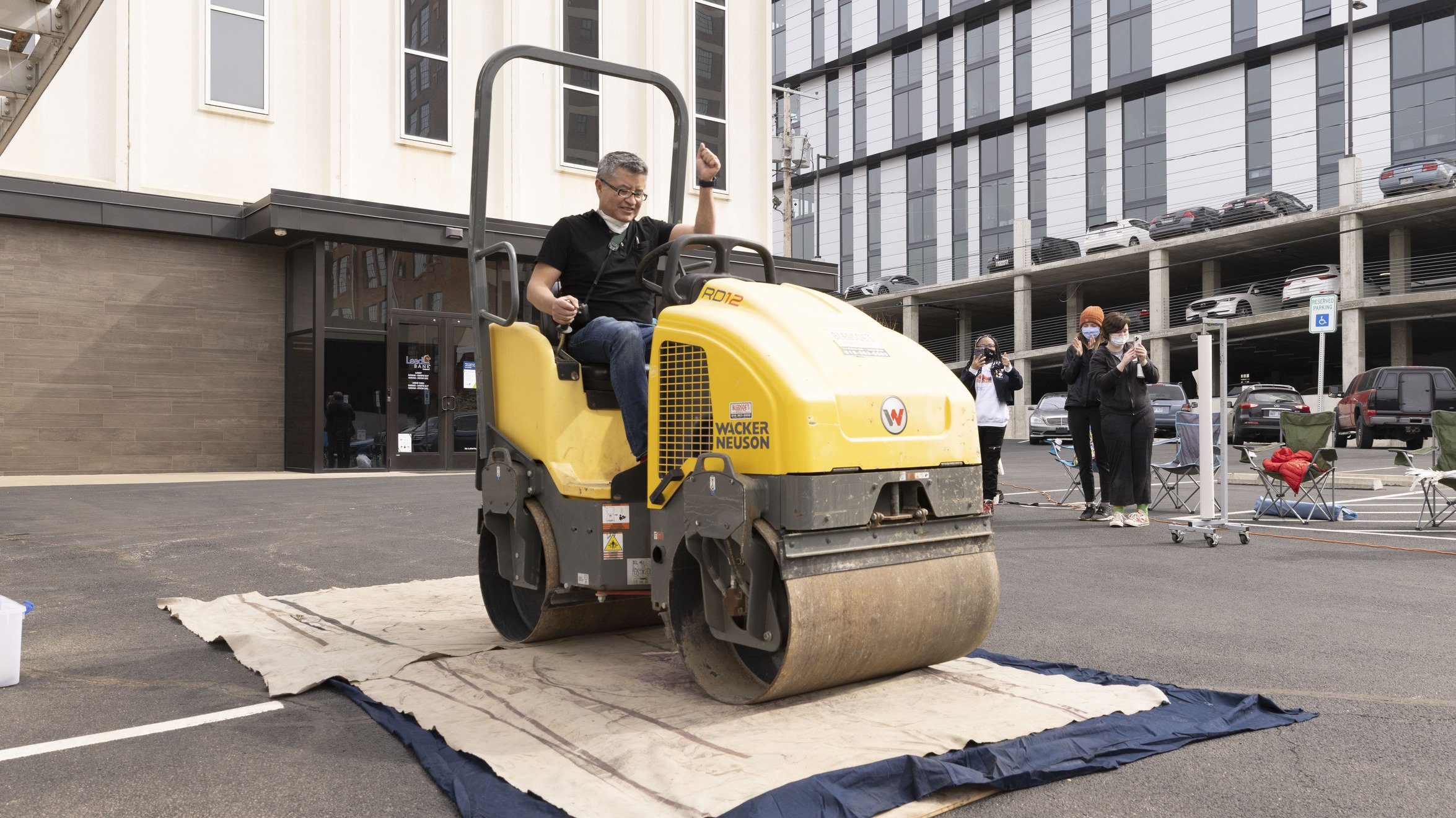 Join us on campus for Printmaking's 16th Annual Road Roller Day on March 8
02.23.2023
What happens when you drive a road roller over inked wood blocks and paper? 
You make massive prints hot off the pavement. 
See the process and meet Printmaking Visiting Artist Taro Takizawa at the 16th Annual Road  Roller Day on Wednesday, March 8 from 10 – 5 p.m. on Rowland Commons near Vanderslice Hall.
Road roller printing is an experience that's not usually available for public viewing. The process requires a road roller, a heavy construction vehicle used for leveling surfaces, to be used as the pressure point to transfer the ink from a matrix onto a piece of fabric or paper, creating a printed design. KCAI Printmaking students will be making and displaying the prints throughout the event with the theme of Liquid Ecologies.
"Art can be created anywhere, and this a great opportunity for our students to get outside, engage with the public, and show them a unique way to make prints," said Printmaking Chair Miguel Rivera.