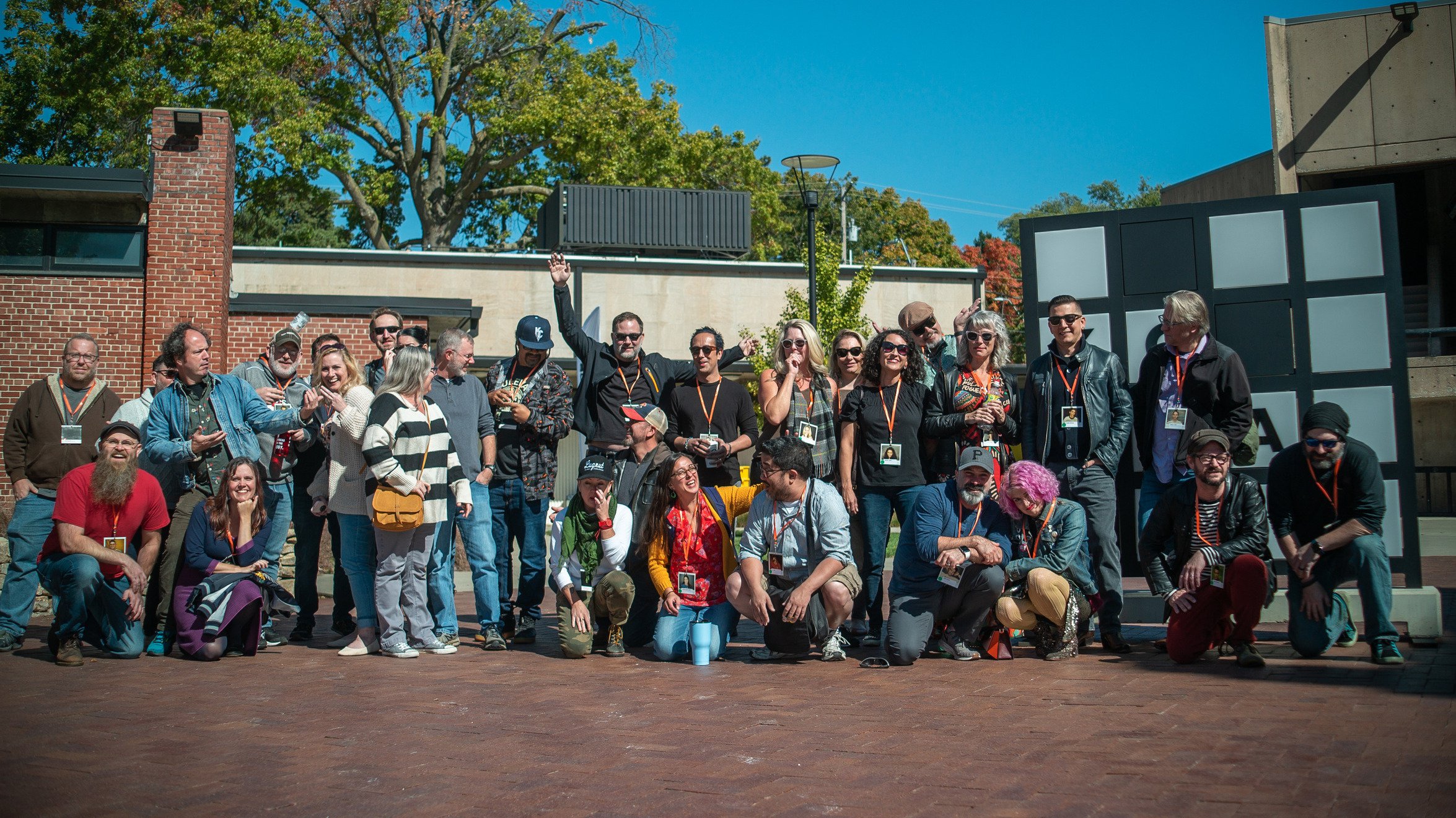 Alumni Reunite
10.25.2022
A beautiful fall day on campus was the setting for the first post-pandemic Alumni Reunion and Open House on October 8. More than 100 alumni toured studios, met Nerman Family President Ruki Neuhold-Ravikumar, and connected with new and old friends. 
Wade Hampton ('97 Illustration), came all the way from Las Vegas to reconnect, reunite, and rediscover KCAI. "It was heartfelt, returning to the campus that created and carries so many memories with friends, many late nights in the studios, discovering Kansas City, and more," he said. 
Max Pener ('60 Graphic Design), one of the oldest alumni to attend the reunion, enjoyed seeing the new and renovated buildings and the takeaway gift of the Architecture & Innovation 1885-2020 book, which chronicles KCAI's transformation from a sketch club to a college of art & design. "I appreciate all your effort to keep us involved with the school's success," he said. 
Alumni Manager Cory Imig was inspired to see so many alums come together to make new memories, and it was worth the wait. "For the first time in several years, alumni were able to gather on campus, and it was wonderful to hear stories of their time at KCAI and ways they are changing the world through their art and design practices and careers," she said. 
Alumni Relations sponsors social events, artist talks and educational seminars for our alums, and offers a variety of benefits tailored to their needs. Keep up-to-date on alumni news by sharing your contact information.