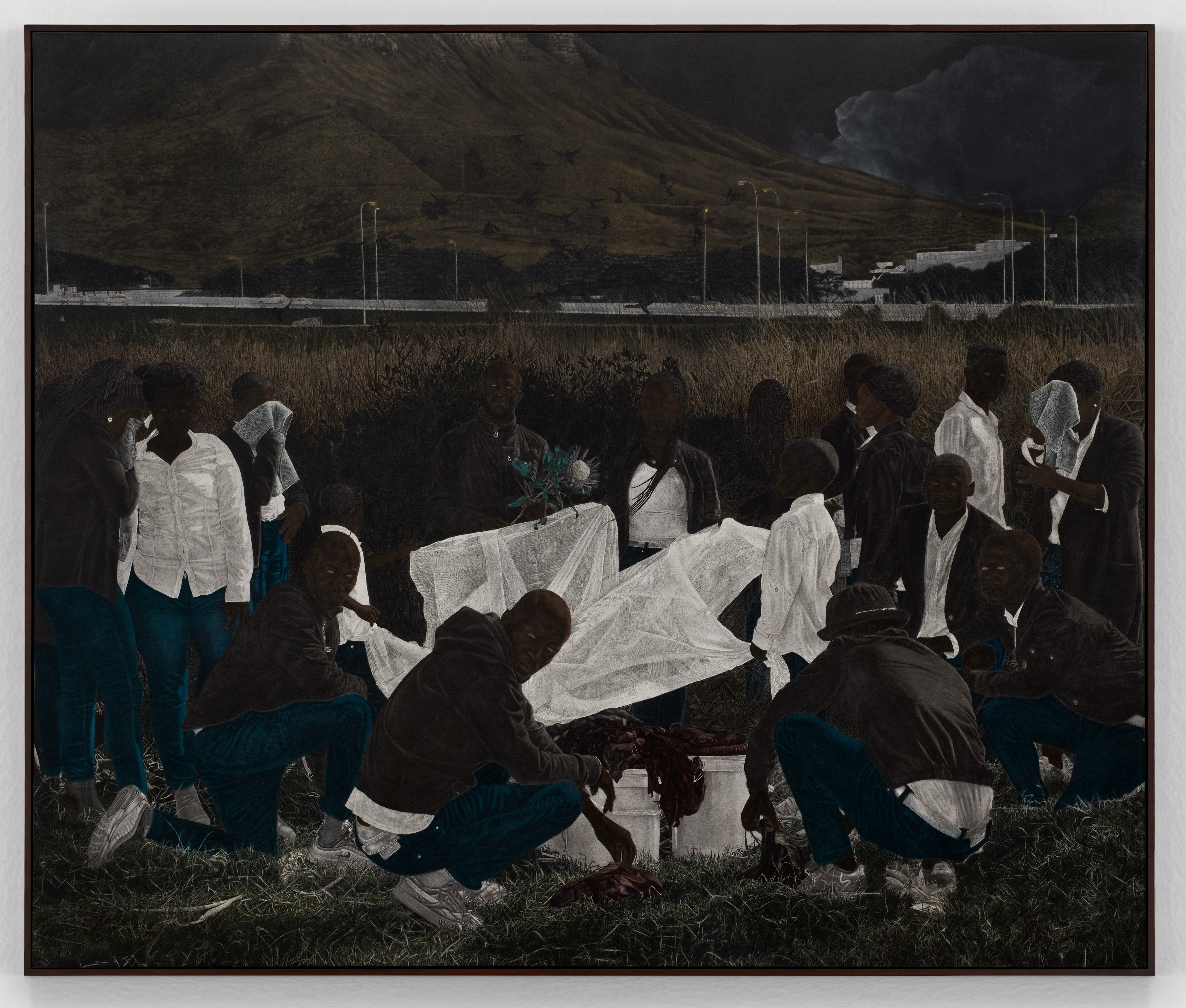 Return the Gaze
Date
Feb. 8, 2023 - March 23, 2023
Location
H&R Block Artspace
Image: Cinga Samson, Umkhusana 1, 2021, oil on canvas; courtesy of the artist and White Cube. 
Photo credit: Nina Lieska.
Learn More About This Exhibition
Return the Gaze explores the figurative impulse and considers the rising prominence of the Black figure in global contemporary art. The exhibition introduces exciting new work by eight artists, an emerging wave of figurative painters working in Africa, South America, the Caribbean, and the United States. Featured artists include Tizta Berhanu (Ethiopia), Cydne Jasmin Coleby (Bahamas), Shanique Emelife (Bahamas/United States), Arjan Martins (Brazil), Zanele Muholi (South Africa), Emma Odumade (Nigeria), Tajh Rust (United States), and Cinga Samson (South Africa).
H&R Block Artspace Hours
Wednesday – Saturday: 12 – 5 p.m.
Tuesday by appointment
Sunday – Monday: Closed