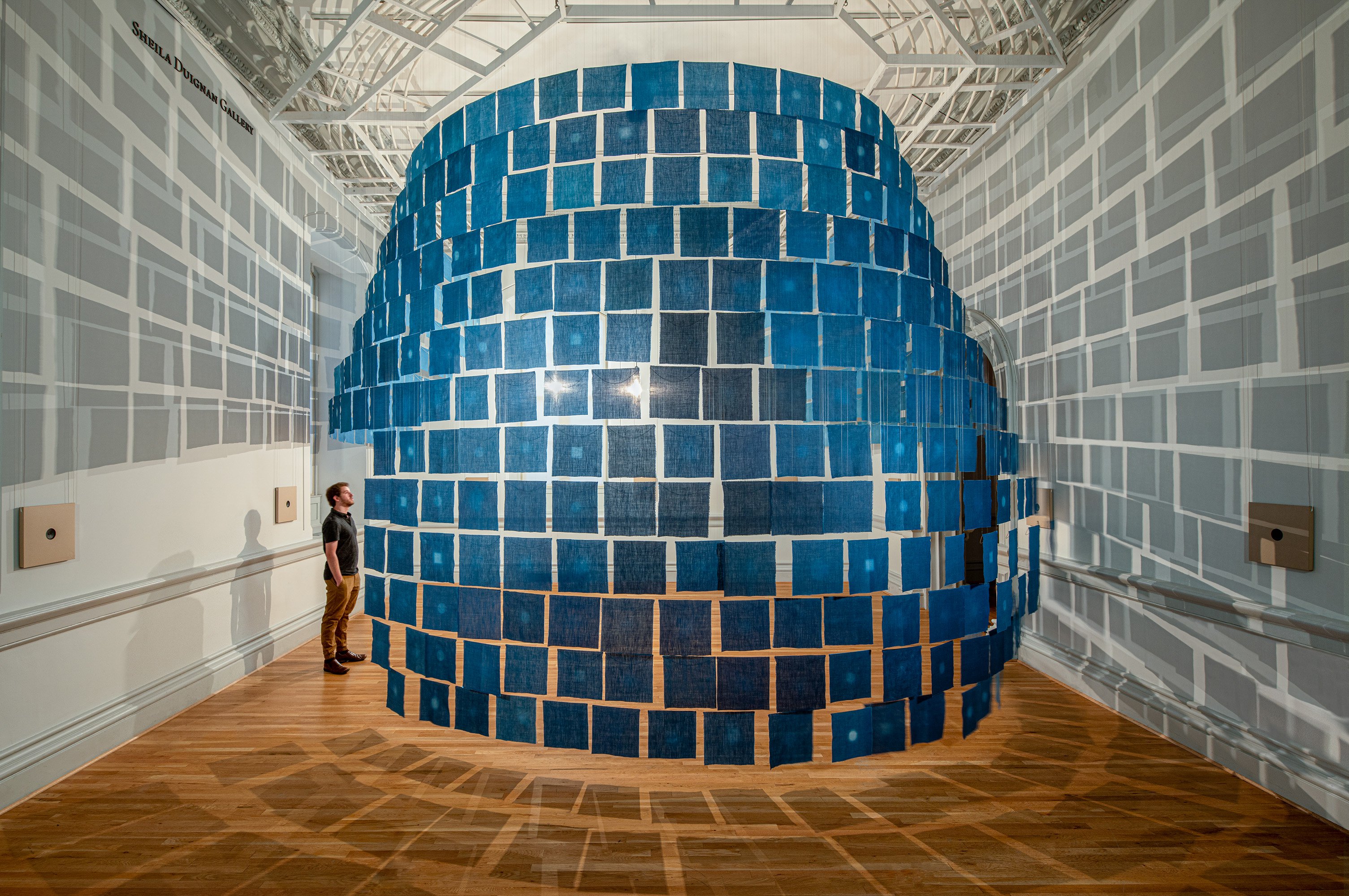 Rowland Ricketts: Invisible Blue
Date & Time
March 30, 2023 @ 7 p.m.
Location
Epperson Auditorium
Open to the public
Rowland Ricketts utilizes natural dyes and historical processes to create contemporary textiles that span art and design. In this presentation, he'll discuss his work growing, processing, and dyeing with indigo within the context of this dye's materiality and global history. Special emphasis will be placed on recent works that make palpable the invisible aspects of the color's creation as well as the invisible histories and forces that lie below the surface of this globally revered dye. 
Image:
Ai-no-keshiki – Indigo Views  
2018
Rowland Ricketts – art direction
Norbert Herber – sound
Indigo-dyed linen, faded over 5 months in the homes of 450 participants from 9 countries.
Installation at the Smithsonian American Art Museum Renwick Gallery, 2020. 
Image courtesy of SAAM Renwick Gallery.