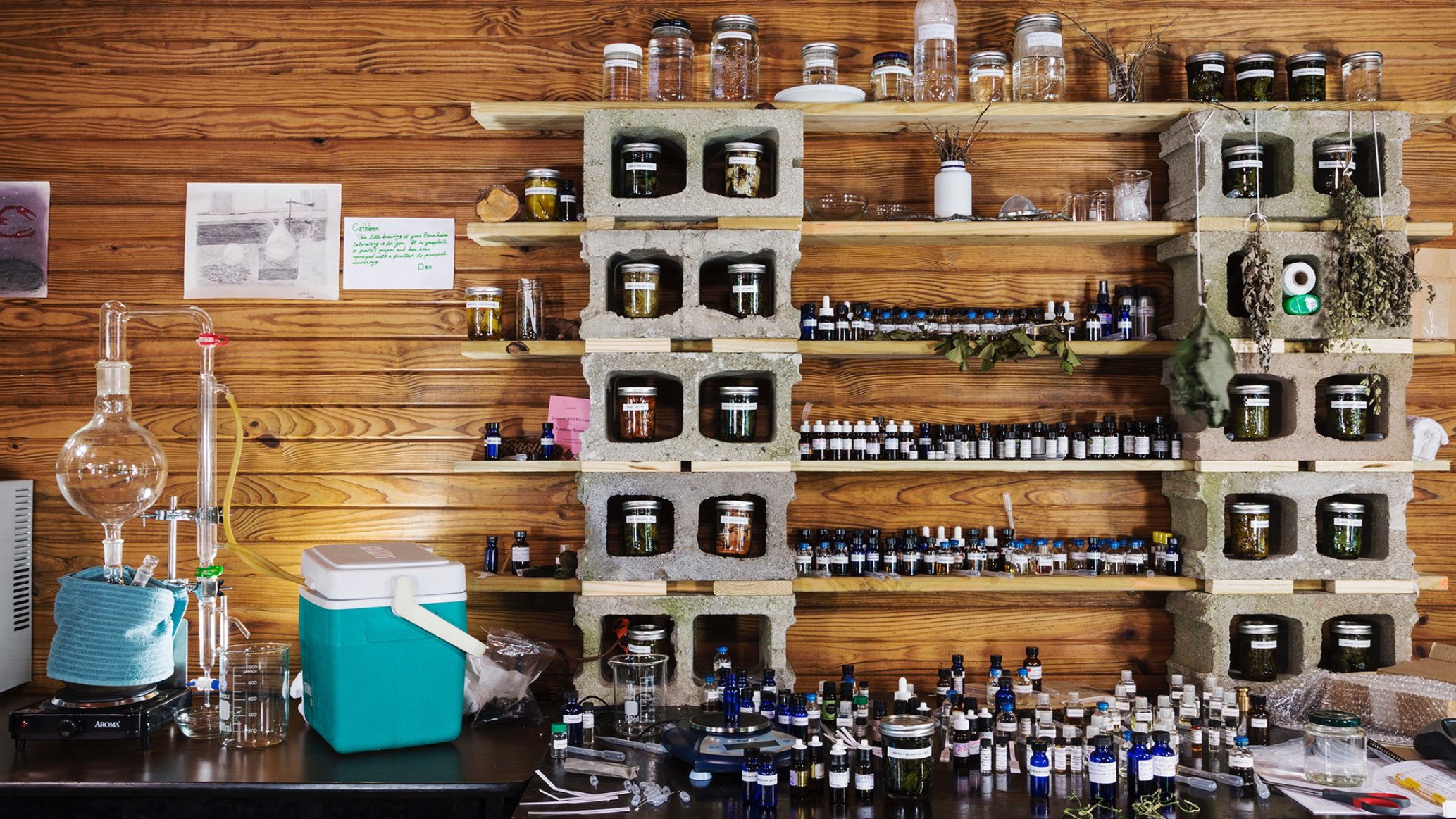 Finding Ground
11.17.2023 - 01.26.2024
Finding Ground introduces the close observations of six artists – Julie Farstad, Cathleen Faubert, Philip Heying, Mitch Iburg, Cyan Meeks, and Erin Wiersma – who work directly in and with the land to discover the living, shifting ecologies of the diverse and chosen landscapes that engage them.
Public Events
Opening Reception
Friday, November 17
6–8 p.m.
Artspace Open House
Friday, December 1
5–8 p.m.
Closing Reception
Friday, January 26
6–8 p.m.
These rich meditations on place, shaped by the ongoing research of artists whose practices are inspired and informed by a deep connection to the natural world, reflect an expanded ecological consciousness and reveal some of the unique characteristics of their respective ecoregions, including the tallgrass prairie and Flint Hills of the Central Great Plains, the Outer Bluegrass Region of Kentucky, and the Minnesota River Valley.
Traces of labor, collaboration, and the body's direct engagement with the land are evidenced in photography, video, drawing, installation, sculpture, scent, and sound. Throughout the exhibition, artistic production is dynamically recorded through acts of walking, mark-making, foraging, mapping, and documenting. Through material, sensorial, and pictorial approaches to making, these artists create dynamic portraits of the landscape that bear witness to the transitions of time, light, seasons, lifecycles, weather, and climate change, as well as the land practices used to understand, maintain, and restore the balance of these complex and varied ecosystems.
Informed by the varied ways in which these artists are consciously engaged with the land, Finding Ground invites a more expansive consideration of how we might think about and reimagine the American landscape of today.
Finding Ground is organized by Raechell Smith, Director & Curator, H&R Block Artspace.