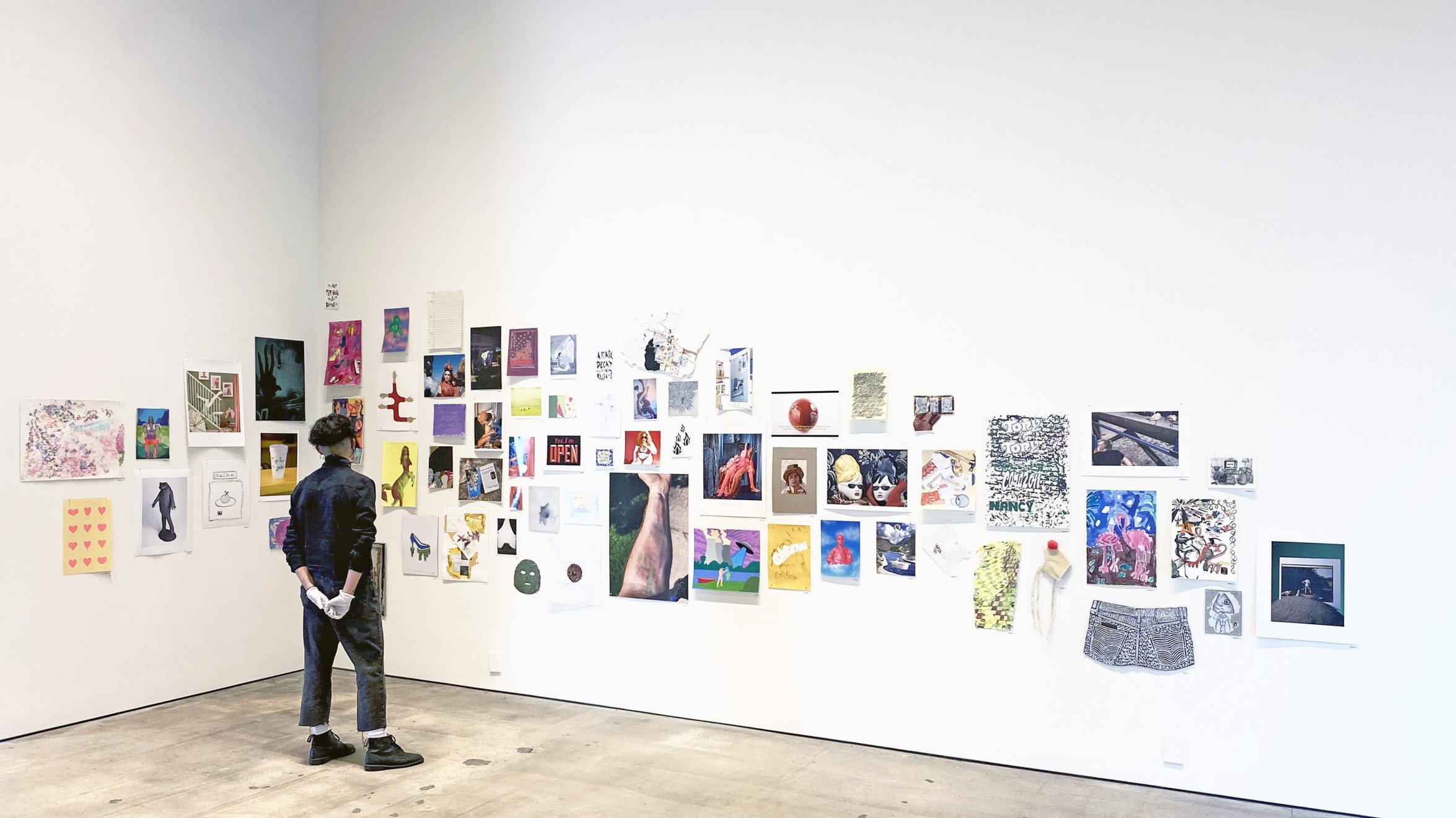 2021 Kansas City Flatfile + Digitalfile Exhibition
07.23.2021 - 10.14.2021
The Kansas City Flatfile & Digitalfile is a dynamic, interactive, invitational biennial exhibition that has been hosted by the Artspace since 2001. This year's highly anticipated biennial will feature two-dimensional, time-based, and digital artwork by Kansas City visual artists. 
Salon Walls + Cabinet Walls: Selections from the Flatfile + Digitalfiles,
an ongoing series of installations that feature artists selected by guest curators throughout the exhibition. Guest curators are teaching artists, art historians, regional emerging curators, arts entrepreneurs, and artists who have affiliations with artist-run exhibition spaces or nomadic endeavors.  
Focus Walls
Activated throughout the exhibition as a dynamic teaching resource, the exhibition provided a series of opportunities for young artists and aspiring arts professionals to curate focused, thematic installations to highlight and introduce Black, Indigenous, Latinx, and LGBTQ+ artists.  
Online Viewing
Each new Salon Wall and Cabinet Wall installation is highlighted on the Artspace Instagram page with a bio of the guest curator, an image gallery, and content about each  featured artist.  
Community Curators
In partnership with Artspace Director Raechell Smith, José Faus, Brandon Forest Frederick, Kathy Liao, Eric Dodson, Harold Smith Jr., and Lueking Knabe were invited to nominate Kansas City-based artists for participation in the 2021 Kansas City Flatfile & Digitalfile. As a result, participation in the exhibition opportunity grew from 234 artists in 2018 to 276 in 2021. Over 90 artists included in 2021 are new to the project and many new participants are artists of color who were invited from known and trusted members of the regional art community.
Lavon King (Imagine That!)