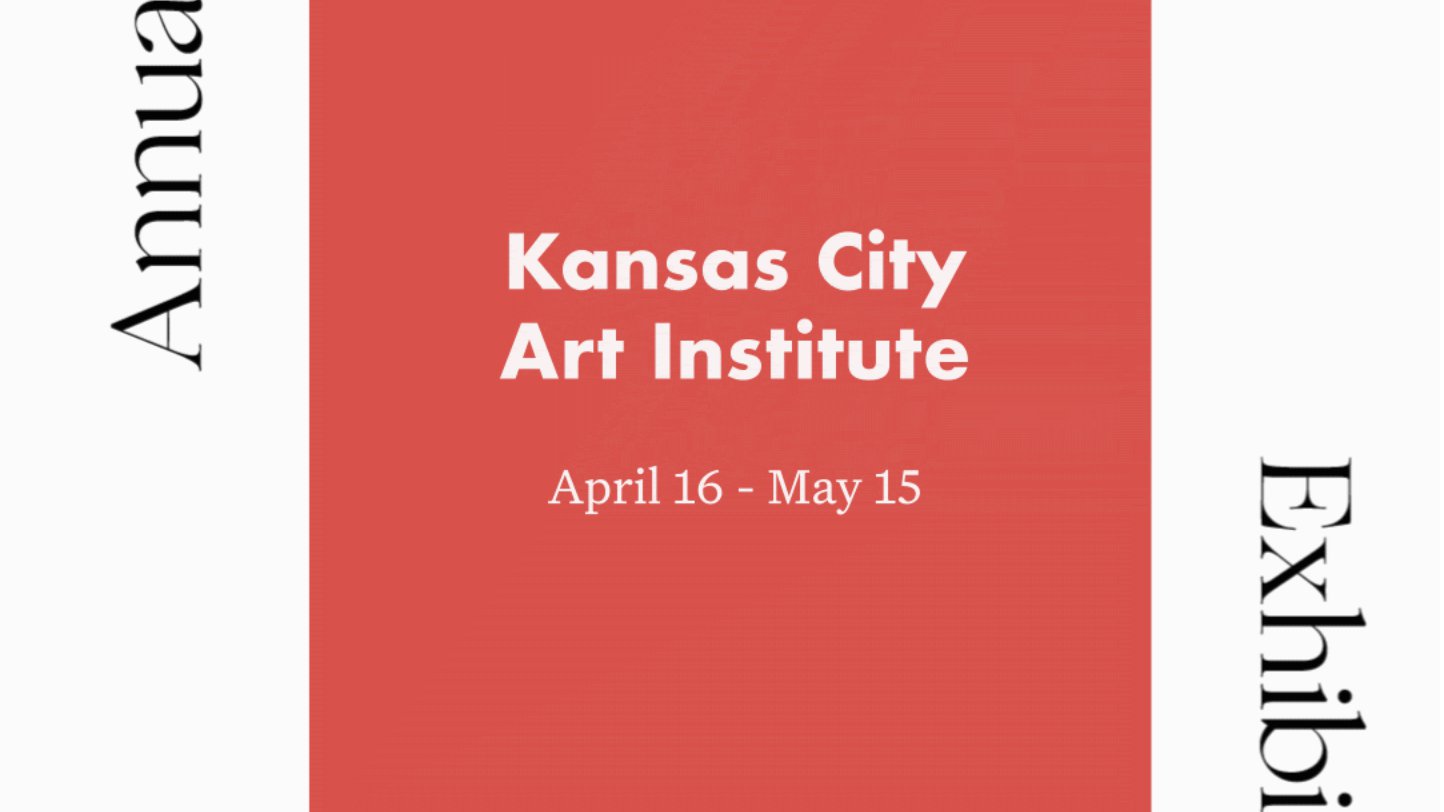 2021 Annual BFA Exhibition
04.16.2021 - 05.15.2021
The Kansas City Art Institute is pleased to present the 2021 Annual BFA Exhibition to celebrate a new generation of artists and designers earning a Bachelor of Fine Arts degree from KCAI.
Featuring recent work by 140 artists receiving their BFA degrees in Animation, Art History, Ceramics, Creative Writing, Fiber, Filmmaking, Graphic Design, Illustration, Interactive Arts, Painting, Photography, Printmaking and Sculpture, the 2021 Annual BFA Exhibition provides many of these artists with their first public exhibition opportunity while also representing the culmination of their BFA degree program.
The 2021 Annual BFA Exhibition is organized for the Kansas City Art Institute by Rodrigo Carazas Portal, AICAD Fellow and Visiting Assistant Professor in Foundation and the BFA Team.
Important contributions to the exhibition experience and design, audience engagement, and public programs have been made by the 2021 BFA Exhibition Advisory Council, all members of KCAI's Class of 2021: Daniel D'Angelo, Fiona Dougan, Anella Fernández, Rylie Lawver, Ipek Pelit, Anthony Williams, and London Williams.
The 2021 Annual BFA Exhibition is hosted by the H&R Block Artspace and the KCAI Gallery. The Artspace and KCAI Gallery are open and free to all. To protect the well-being of visitors, masks and social distancing will be required, venues will limit the number of guests, and all visitors will need to reserve tickets in advance for each venue.