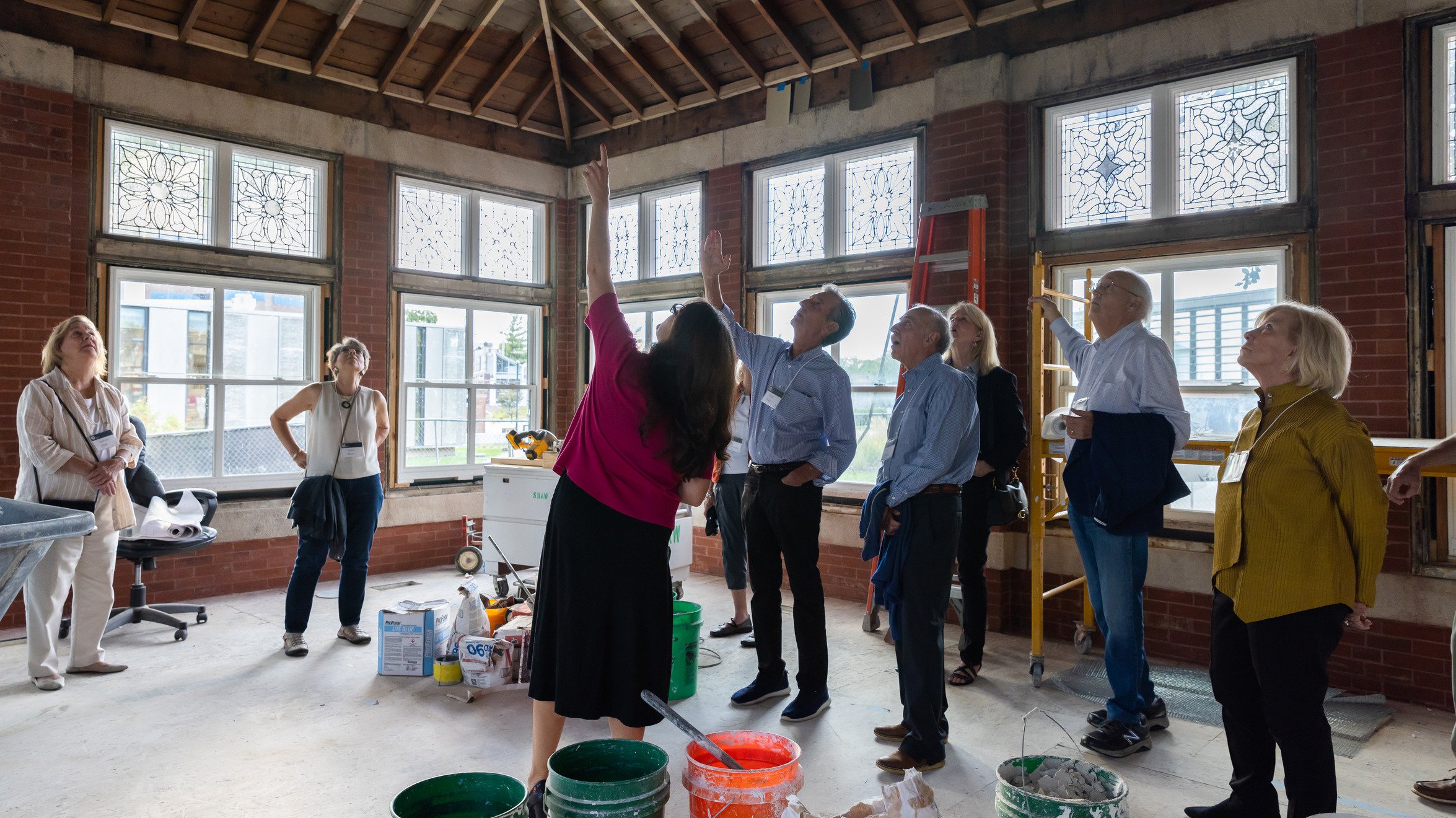 Warwick Society
The Warwick Society was created to support student scholarships at the Kansas City Art Institute while providing members with unique opportunities to explore the field of visual arts and design and to increase their knowledge of KCAI. Warwick members contribute $1,200 or more each year because they believe in KCAI's mission and fundamental importance of art, design, creativity and innovation. Membership is 100% tax deductible and helps provide much-needed scholarship assistance for the more than 90% of talented young artists and designers who come to KCAI each year in pursuit of their dreams.
Benefits
Experience KCAI and the Kansas City art scene in the best way possible, as a Warwick Society member! Exclusive membership benefits include:
Meet art enthusiasts and fellow collectors who share a passion for the celebrated art scene in Kansas City and beyond.
Tour the studios of well-known and emerging local artists, many of whom are KCAI alumni or faculty members, to see them create and learn what inspires their art.
Receive invitations to see the city's finest private and corporate art collections.
Discover emerging KCAI student artists at the End of Semester Exhibitions and Annual B.F.A. Exhibition.
Receive first-priority invitations to participate in national and international travel opportunities. Trips include exclusive entry to artist studios and private collections not otherwise available to visitors.
10% discount in our campus art supply store.
Recognition in our annual President's Report.
Events
December
Annual Warwick Holiday Party
End of Semester Exhibition Opening
March
Sponsored Studio: Road Roller Day Printmaking Event
April
Private Art Collection Tour: Home of Toma and Andy Wolff
Annual BFA Exhibition Opening
May
Exclusive Kansas City Museum Tour including James Turrell & Summer Wheat projects
ArtPop: Muse; a benefit event for student scholarships
End of Semester Exhibition Opening