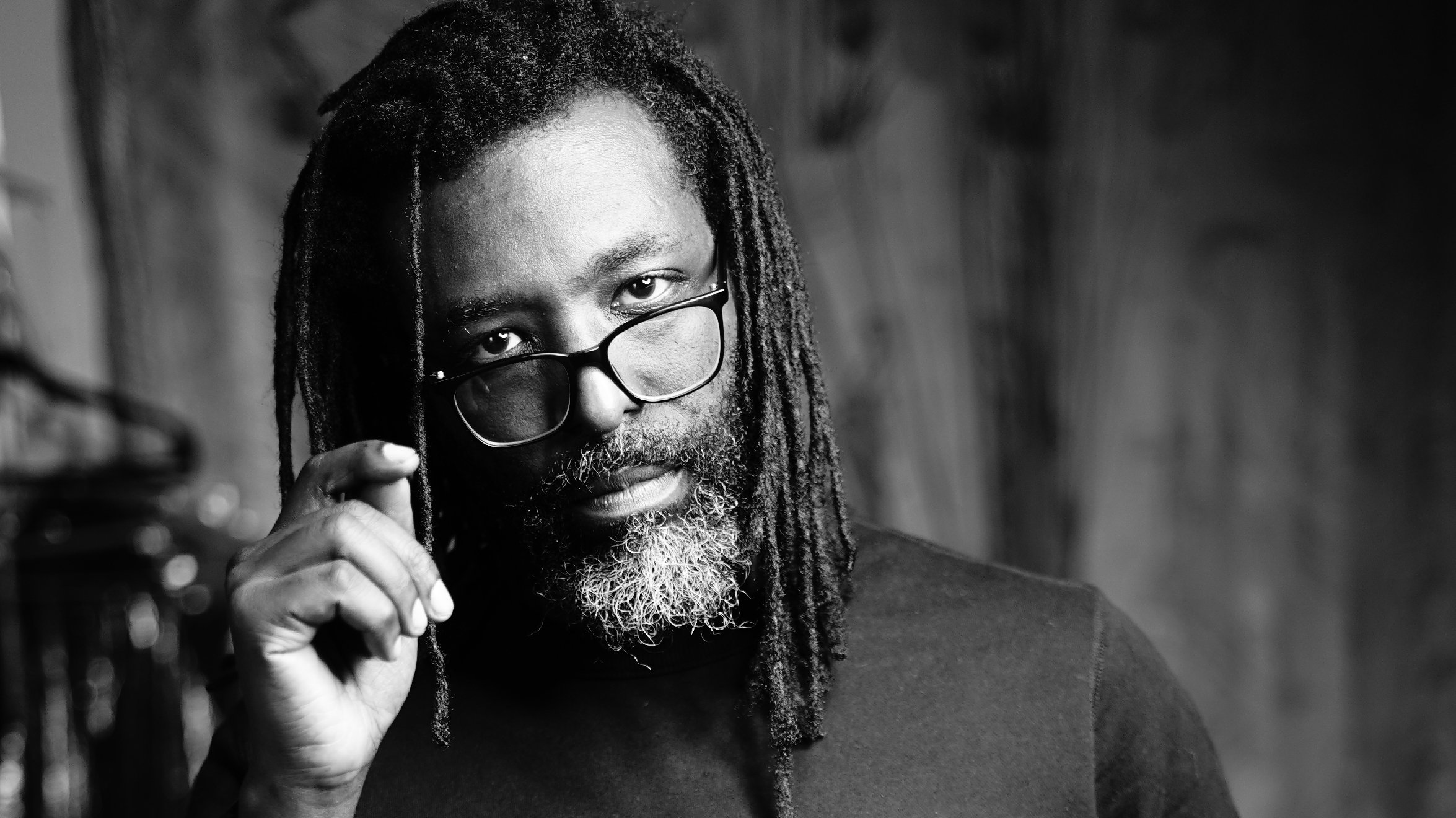 Meet Leonard Pryor Fellowship Recipient Keith Kirkland
04.26.2023
Haptics enthusiast, product designer, and impact-driven strategist Keith Kirkland will join KCAI in the fall of 2023 as the Leonard Pryor Fellow. Keith will teach classes in the Social Practice minor and engage with faculty, staff, and students to bring new experiences, inclusivity, and learning to the college and the Kansas City community.
The Leonard Pryor Fellowship is awarded to an artist or designer whose practice fosters and supports a more inclusive community of artists at KCAI. Leonard Pryor, an influential artist and educator, was the first African American student to enroll and graduate from KCAI. He went on to serve as Dean of Students from 1968-1972. This fellowship is made possible through the generous support of the Hearst Foundation.
Keith's passion is haptics, the science and technology of transmitting and understanding information through the sense of touch and vibration. Haptics is useful for everyone and especially enriches the lives of people who have vision and hearing impairment. 
"We need to bring touch into the digital world. Because right now, digital means audio and visual. There are 285 million people worldwide living with severe visual impairment and 466 million people worldwide living with deafness and severe hearing loss. So we are leaving out almost three quarters of a billion people," he said.
Keith's Social Practice class will build on this narrative and he plans to hold an exhibition of the collective work of his students.
"At the beginning of the exhibition, visitors may have never heard the word 'haptic.' By the end, they will say, Wow, this makes so much sense and I can't believe we don't have this already."
Keith is also an accessories designer and engineer and is deeply excited about reimagining touch in design and digital communications. The Pratt's Rowena Reed-Kostellow Award, SXSW, The Cooper Hewitt Design Museum, EY, TED, Dropbox, The Yokohama Government, Beyond Bauhaus, and the MET Museum have recognized his work. He is a serial entrepreneur inspired by the intersection of touch, equitable business model development, and nuanced customer insights to create sustainable impact-driven technologies that deliver at scale.
Keith is also cofounder of WearWorks, an award-winning haptic navigation company that helped the first blind person to run the NYC marathon without sighted assistance. HapticNavTM and Wayband® is a haptic navigation app (and optional haptic wristband) that gently navigates you to a destination using only vibrations.
Keith holds a master's degree in Industrial Design from Pratt Institute, (Global Innovation Design program,) as well as a BFA and an AA from Fashion Institute of Technology in Accessories Design, and a BS from Rutgers in Mechanical Engineering.