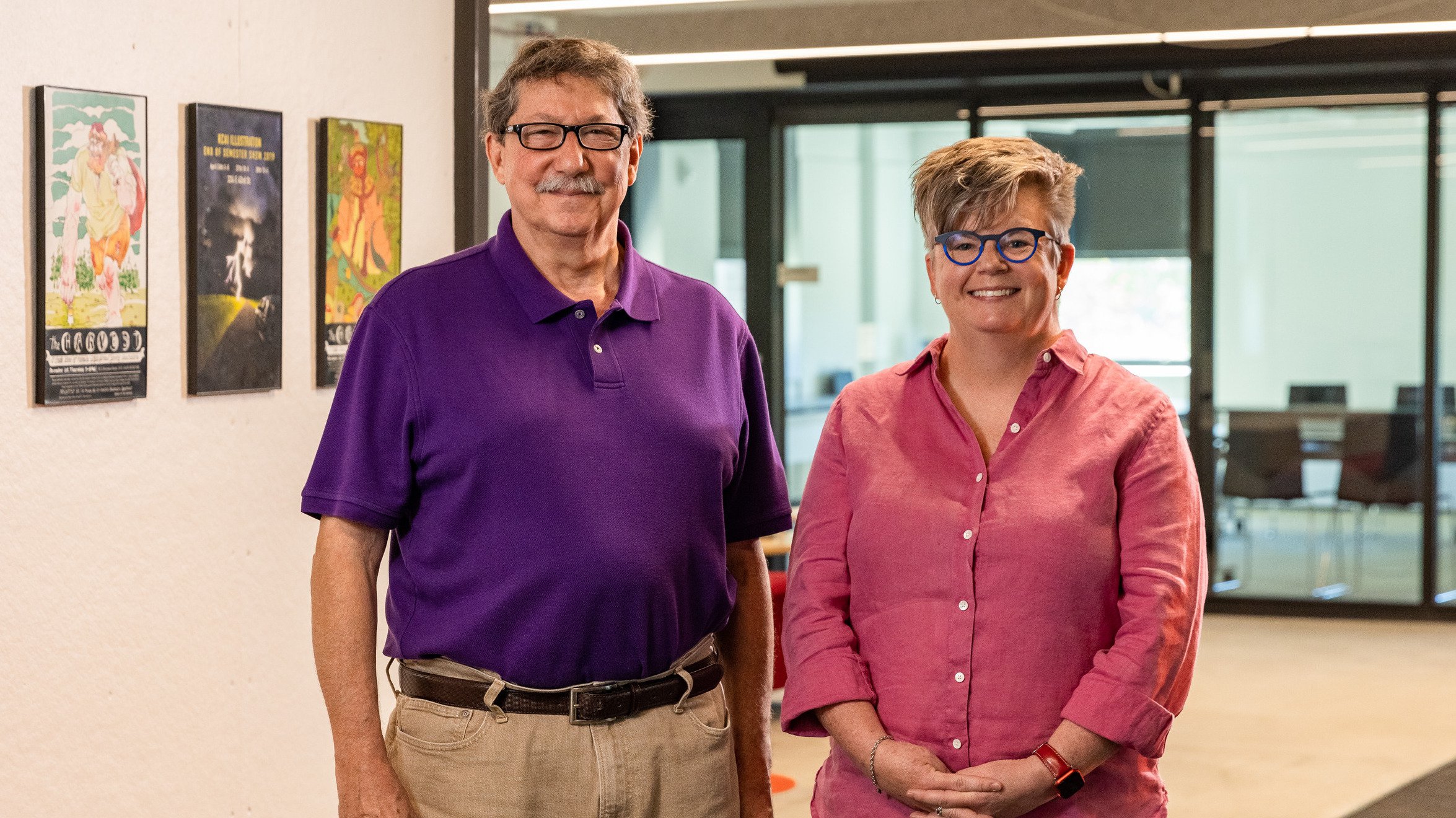 Maura Cluthe named Charlie Sosland Chair of Illustration
08.26.2022
Kansas City, MO
After 11 years of teaching at KCAI, Associate Professor Maura Cluthe ('93 Illustration) has been named the Charlie Sosland Chair in Illustration. She replaces Steve Mayse who has taught in the department for more than 30 years and was the chair of the department for many years. Steve is stepping down from the chair position to focus on teaching.
This endowed position was a gift from the Durwood Foundation and is named in honor of Charlie Sosland, who served as a KCAI Trustee from 1997-2009 and Chairman of the Board from 2002-2004. "I am pleased that the college appointed Maura Cluthe, a dedicated educator and respected illustrator, to assume this role. I look forward to seeing the impact that she will make in the department and with the students," said Charlie Sosland. 
Blurring the lines between fine art, illustration, and design, Maura has spent much of her career as a collaborator, combining and working in all three disciplines. Her work has been featured in American Illustration, Society of Illustrators, Print, Communication Arts, and Uppercase. Prior to KCAI, Maura worked at Hallmark for 20 years as an illustrator, designer, and art director. 
"I am incredibly honored, humbled, excited, and grateful for the opportunity to serve in this position. Thank you, Charlie, for your continued support and belief in the work we do at KCAI and in the Illustration department. It means so much to me, our faculty, and our students," said Maura.
Please join us in congratulating Maura on her new position.