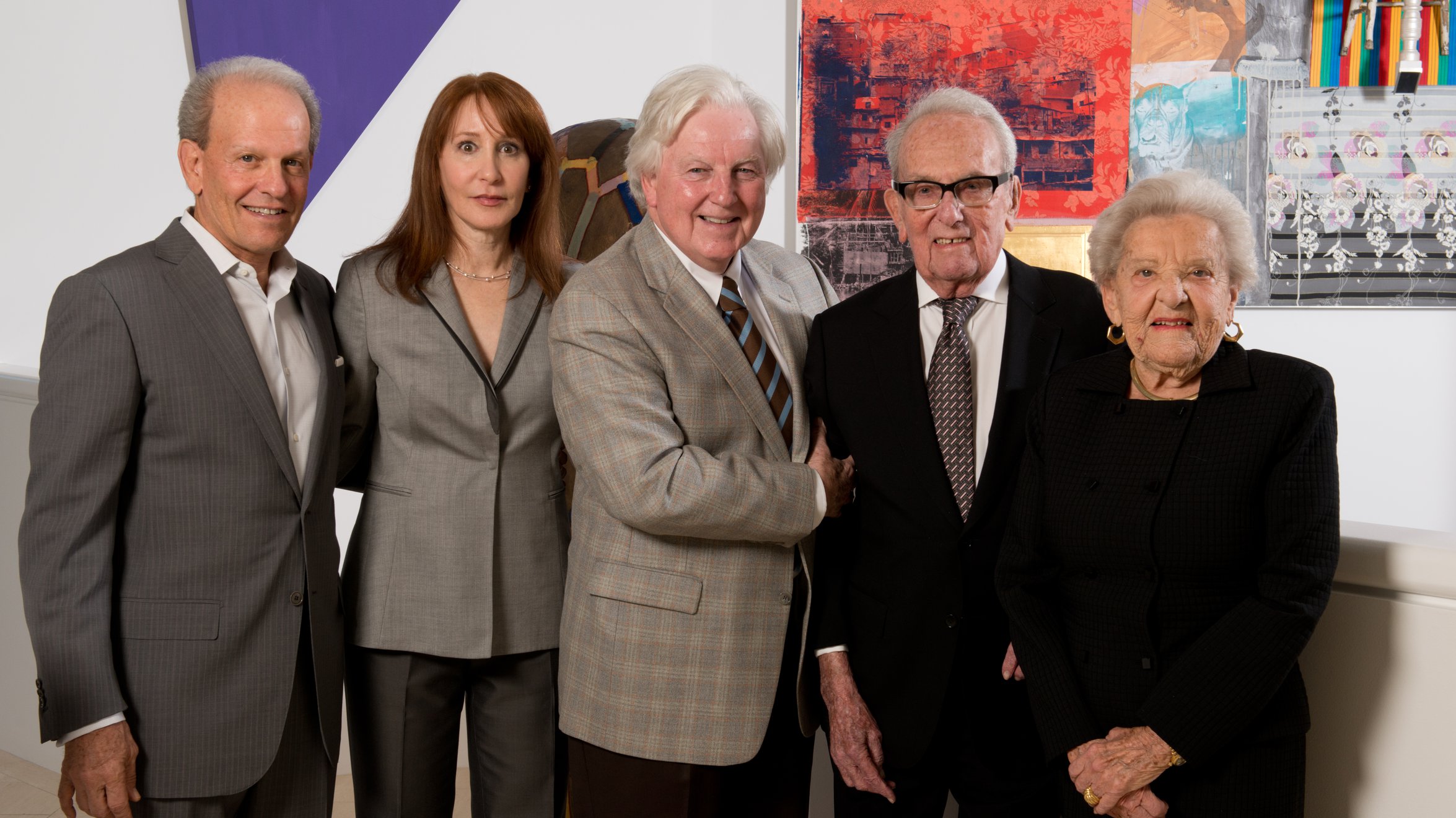 KCAI Receives Gift To Endow President's Position as Part of Matching Grant
02.12.2016
Kansas City, MO
The Kansas City Art Institute (KCAI) is pleased to announce a generous gift from long-time patrons Jerry and Margaret Nerman, their son, Lewis and his wife, Sue Nerman, to permanently endow the president's position as part of a 2:1 matching challenge grant by an anonymous donor, via the Greater Kansas City Community Foundation. The president of the Kansas City Art Institute shall now be known as The Nerman Family President.
"We are happy to provide this gift to the Kansas City Art Institute. It is part of our ongoing commitment to support the arts, specifically the education and development of future artists," said Jerry Nerman.
According to Tony Jones, The Nerman Family President, "This gift connects KCAI with one of the highly regarded names in the art world. We are thankful for the Nerman family's extraordinary generosity, and I am personally honored to carry their name."
As an endowed fund, the gift will provide ongoing support for the president's annual compensation package, including salary, research and professional development. "This wonderful gift signals a vote of confidence in KCAI's current leadership and will help us recruit and retain future leaders of the college," said Pat McCown, chair of the board of trustees.
Jones was named the 24th president of KCAI in October 2015, after serving as interim president for 11 months. He will lead KCAI through 2017, with the possibility of a contract extension. Under his leadership, KCAI has completed a major renovation in the Richard J. Stern Ceramics Building and announced a $25 million donation to the school, believed to be one of the largest ever to an American art college.